The Google app grows up and becomes contextually aware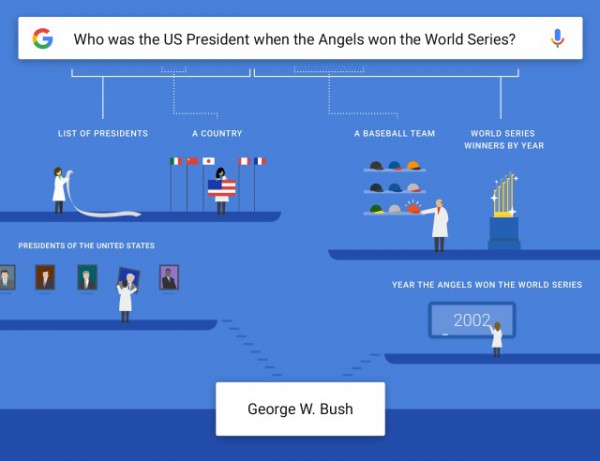 Voice control is becoming increasingly common with the eager adoption of Siri and Cortana. Google has been in the game for some time as well, and today announces that the Google app is growing in intelligence, enabling it to 'understand' ever more complex questions.
Google's ability to recognize the context in which questions are asked is not new, but it has now evolved even further. Rather than just doing simple searches based on keywords, Google believes that it is "starting to truly understand the meaning of what you're asking".
Writing on the Google Search blog, Product Manager Satyajeet Salgar explains that any questions put to the Google app are broken down to make it possible to 'understand' not just the context, but also the intent behind what is being asked.
Support for superlative recognition means that Google is now able to answer questions about the biggest animals, the tallest building, and the heaviest vehicle. Today's announcement says that Google is getting better at making sense of questions that involve dates, but it is the support for what Google refers to as 'complex combinations' that holds the most possibilities.
Salgar gives the examples of "what are some of Seth Gabel's father-in-law's movies?", and "what was the U.S. population when Bernie Sanders was born?" as the sort of questions that Google can successfully respond to. He says:
We're still growing and learning, which means we make mistakes. Ask Google "Who was Dakota Johnson's mom in the movie?", and we'll respond with the movies of Dakota Johnson's real-life mother Melanie Griffith, not the actor Jennifer Ehle who played Anastasia's mother Carla in the 50 Shades of Grey movie. (Hey, that one's tricky even for people!)
Give it a whirl and see if you can confuse the system!