WordPress site undergoes a major redesign, desktop app launches, code goes open source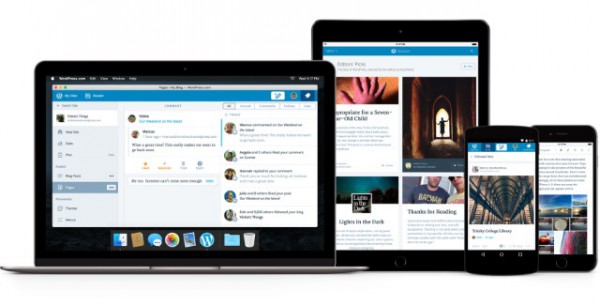 A huge proportion of the web is powered by WordPress -- more than a quarter, in fact. As a CMS it's incredibly flexible, and today the company unveiled not only a new look for WordPress.com, but also a desktop app for easier site maintenance.
It has taken a long time for a desktop app to appear, and this is something that's all the more surprising when you consider that mobile apps are already available. To start with, it's Mac users who are treated to WordPress goodness, but Linux and Windows versions are on the way as well.
The Mac app looks remarkably similar to the WordPress web interface, but now your blog can live in your dock. As WordPress points out, this gives you a better opportunity to focus on creating content and replying to comments without the distractions of having sites open in browser tabs.
The JetPack plugin has been updated so that it can be used to administer WordPress.com sites as well as self-hosted blogs. The website and app can now update plugins, perform site backups, and more. WordPress has also made its code open source, and it can be found on GitHub.
Today's announcements are not just about site creation tools; WordPress has also launched Discover. This is a new tool that has been designed to make it easier to find new sites and blog posts that you may be interested in, and features a selection of curated content.
If you're keen to get started with WordPress for Mac, head over to the download page to grab a copy. You can also sign up to be notified when the Windows and Linux versions are released.
Find out what's new in the introductory video: