Application developers struggle to adapt to changing licensing models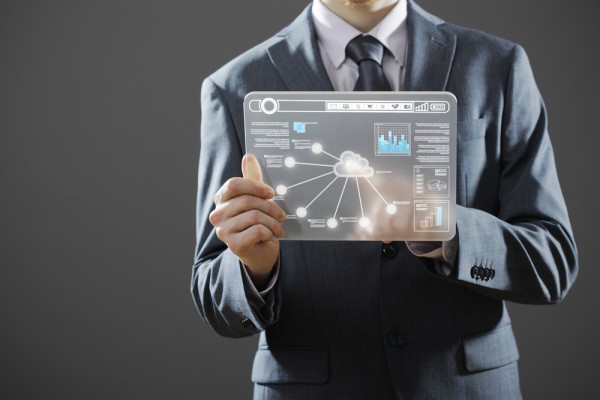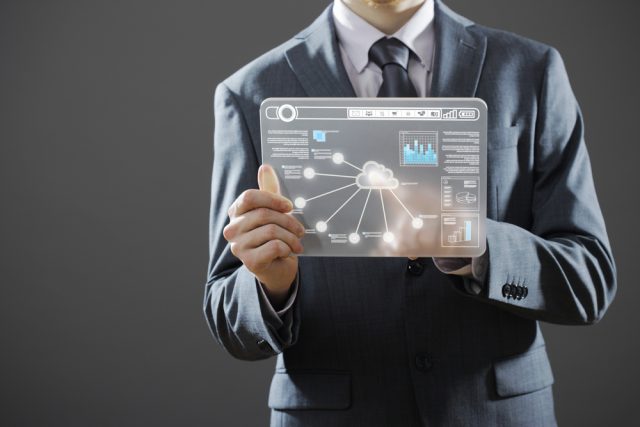 Application producers are aware of rapid change impacting their ability to make money from their software products, but they're not adopting the automated licensing and entitlement management systems that would protect them from those changes and enable them to be more agile, and grow revenues and profits.
This is the conclusion of a new report by Flexera Software which shows that producers are aware that rapid technology changes are impacting the business climate, creating new opportunity and risk.
Among the changes identified are the Internet of Things, cited by 32 percent of producers as having a high impact on customer satisfaction. Within one to two years, 16 percent say that the IoT will have a major effect on supporting new business models.
The impact of new technologies on security is important too, 38 percent of respondents say the cloud has a high impact on security concerns. Others list virtualization, 29 percent, and mobile computing, 33 percent.
The way people buy software is shifting too. Within two years, the number of producers who claim all their revenues are derived from a perpetual software license model will be almost halved from 26 percent to 14 percent. By contrast the number who say half or more of their software revenues come from SaaS-based software subscriptions will rise from 14 to 21 percent.
Whilst the changes are widely recognized, the survey suggests application producers have not yet built sufficient agility and flexibility into their businesses to adapt. 58 percent report difficulty allowing customers to manage their own software entitlements. 38 percent find it difficult to quickly package and bundle features to create different product versions in order to accommodate changing market needs or unique customer demands, and 33 percent find it hard to support trial and/or evaluation licensing. Only 35 percent are using a purpose-built commercial licensing technology.
"Application producers lag far behind non-software industry counterparts that have long since automated critical operations with ERP, CRM and other mission critical systems. Many producers wrongly assume that because their ranks include software engineers and programmers, they can easily develop their own licensing and entitlement management systems in house," says Mathieu Baissac, Vice President of Product Management at Flexera Software. "But Software Monetization is a highly specialized field that is constantly changing, which makes it virtually impossible for non-licensing and monetization experts to adapt and scale as the business climate changes. The result, as the report findings illustrate, is that most producers are leaving money on the table because they aren't sufficiently agile and the customer experience is being negatively impacted".
The full report is available from the Flexera website.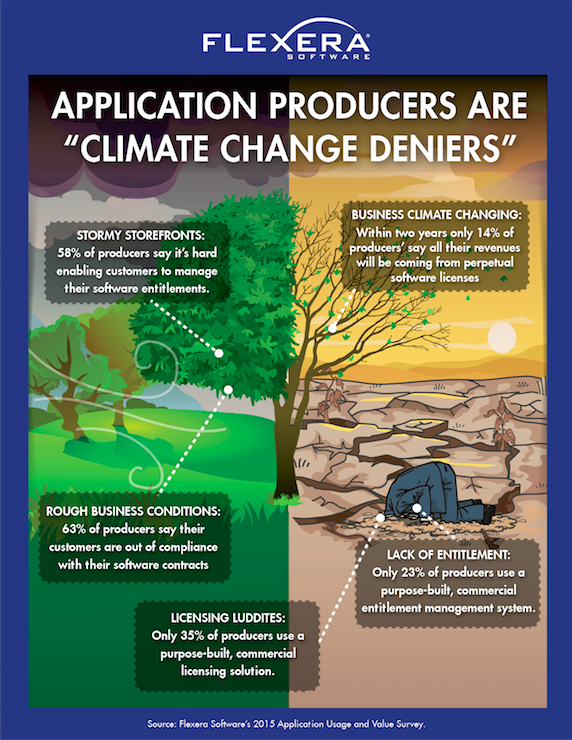 Image Credit: Stokkete / Shutterstock