At last! Google Calendar gains to-do lists with Reminders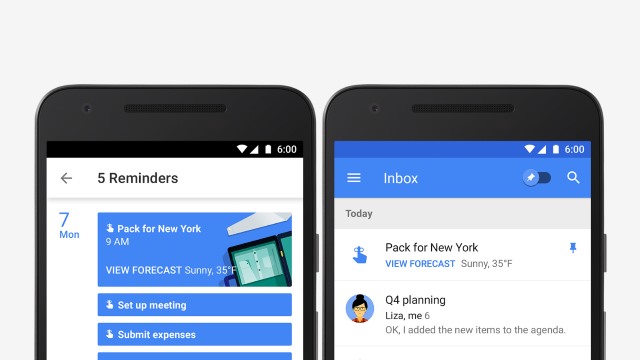 When it comes to keeping on top of appointments, Google Calendar is certainly a useful tool -- but it's a long way from perfect. It's very capable at helping you to keep track of what you have to do and when, but there's one area in which it has always fallen short: to-do lists.
Today (or at least this week) this changes. Google is adding Reminders to the iOS and Android version of the Calendar app, with the promise that the same feature will make its way to the web soon. The name might not be quite right, but Reminders is the to-do list support users have been waiting for.
The feature works very much as you would expect. Create a Reminder, and will appear at the top of your schedule for the day. When you've completed the task, a quick swipe is all it takes to check it off, and any Reminders you fail to complete roll over to the next day. A simple idea, but one that's beautifully effective and long overdue.
Reminders can be created from within the Calendar app, but you can also do it from Keep, Google Now, and Inbox.  Introducing Reminders, Google says:
Another way Reminders are more useful than events is that Calendar adds things like phone numbers and addresses automatically. So if you add a Reminder to make call or run an errand, the number or address will be right there when you need it. Just like Inbox by Gmail, Calendar uses information from your contacts, as well as Google's knowledge graph to provide this extra bit of help.
Check out the video below in which Google explains how the Reminders feature works:
If you already have Google Calendar installed, just check for updates. Otherwise, you can grab the latest version of the app from the App Store or Google Play.