Apple releases Lightning to SD Card Camera Reader for iPhone and iPad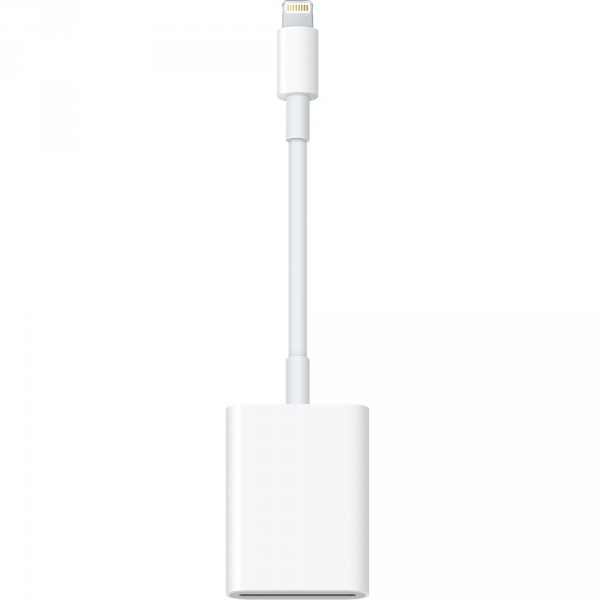 My iPhone 6s Plus is a wonderful smartphone -- long battery life, great performance, and strong security. One of the biggest benefits, however, is the class-leading camera, which takes amazing photos. While I use the iPhone for day-to-day shots, I also own a fairly nice camera (Nikon 1 S2) that I use for more serious work. The problem, you see, is that the camera does not have built-in Wi-Fi, so uploading and sharing the photos means carrying my laptop.
Today, this changes, as Apple releases the Lightning to SD Card Camera Reader for iPhone and iPad. I can now connect the storage card from my camera to my iPhone for easy backup and sharing. I totally need this, and I bet many of you do too.
"After you insert the SD card into the reader, your iPad or iPhone automatically opens the Photos app, which organizes your photos into Moments, Collections, and Years. And when you use iCloud Photo Library, all your full-resolution photos and videos are stored safely in iCloud and automatically added to the Photos app on all your devices. With iCloud Photo Sharing, you can share your photos and videos with just the people you choose", says Apple.
The company further says, "the Lightning to SD Card Camera Reader supports standard photo formats, including JPEG and RAW, along with SD and HD video formats, including H.264 and MPEG-4. It supports data transfer at up to USB 3 speeds on iPad Pro, and up to USB 2 speeds on all other iPad and iPhone models".
In typical Apple fashion, this dongle seems a bit expensive at $29, but in reality, the price is pretty reasonable. It looks well made and is USB 3.0 capable for the iPad Pro and future potential USB 3.0-capable devices too. Quite frankly, for a photographer, having the ability to travel without a laptop is priceless -- even at twice the price, Apple would likely sell a ton.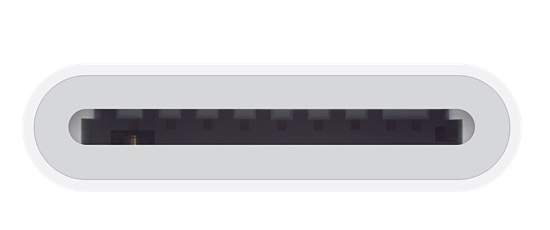 Unfortunately, it does not accept microSD cards, so you will need a full-size SD adapter to utilize this new product. With that said, most small cards ship with the adapter, so unless you lost it, you probably will be OK. Believe it or not, my Nikon 1 S2 uses the micro variant, so yes, some cameras do use them.
Want to buy the Lightning to SD Card Camera Reader for iPhone and iPad? You can get it here. Will you buy it? Tell me in the comments.