Microsoft rolls out Cortana to iOS and Android, to take on Siri and Google Now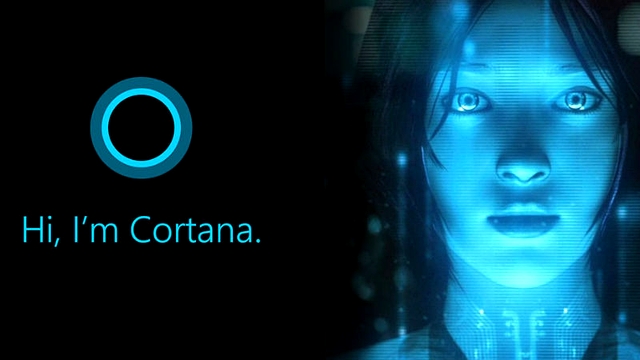 Cortana is no longer limited to devices running Windows 10. After short period of public beta testing, Microsoft's digital assistant is now rolling out not only to iOS and Android, but also Cyanogen OS devices.
Just as on Windows 10 Mobile handsets, these new releases include many of the features that are found in the desktop version of Cortana. There are, however, some functions that remain exclusive to Windows phones -- you cannot, for example, change system settings in iOS and Android nor, frustratingly, use the hands-free "Hey Cortana" voice command.
Cyanogen users get something of a better deal. Cortana is more deeply integrated into the OS meaning that it is possible to voice activate the tool from any screen, and also toggle system settings. The Cyanogen version of the app will be available later this month for OnePlus One users, but iOS and Android versions are available in the US and China right now.
Microsoft highlights three key benefits of working with Cortana:
Reminders that Travel with You: Set a location-based reminder on one device and have it pop up on your smartphone when you arrive at the location. This time of year means keeping track of holiday gift lists and to-dos. You can set a reminder on your PC to pick up a bottle of wine the next time you are near the grocery store and Cortana will remind you on your phone the next time you are at that location.
Never Miss a Phone Call: In a meeting and can't answer your phone? With the Cortana app, get a missed call alert on your Windows 10 PC and let Cortana send a text back letting them know you'll call them later – all without leaving your PC.
Convenient Tracking: This holiday season, you'll be able to track flights, packages and more using Cortana on both your phone and your PC, and get the updates on the device that you're on so you don't miss a thing.
If you're running iOS 8 or newer, you can grab Cortana from the App Store. The Android version of the app is available in Google Play (Android 4.1.2 or newer), and Microsoft adds that:
The 'Hey Cortana' feature is possible in the Android app store version if the user is in the Cortana app or in the Android home screen. Missed call notifications work for Android devices with a Windows 10 PC of 1511 or above.