Apple spams users to promote iPhone 6s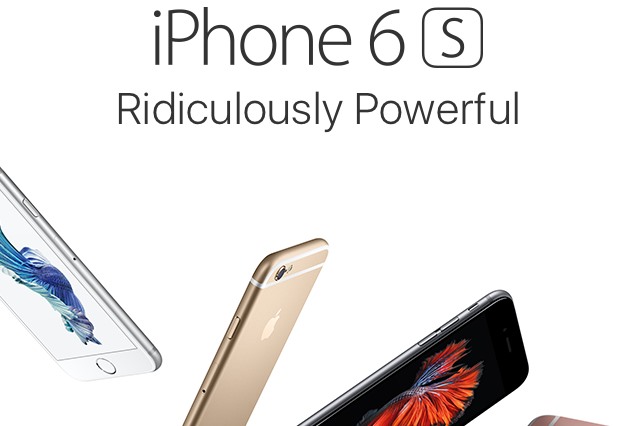 Microsoft managed to irritate a lot of people with its heavy-handed pushing of Windows 10, and now Apple has taken a leaf out of the company's book. December may be the time when many people think about getting a new phone -- and Apple is likely to fare very well out of upgrades -- but some iPhone owners have been upset by the appearance of spam in the App Store.
We're not talking about a mass mail-out inviting people to upgrade to the latest iPhone, but ugly, unsolicited popup ads used to push Apple's mobile. Describing the iPhone 6s as 'ridiculously powerful' the ads have been seen by those running iOS 9.1 and 9.2. It's something that could be dismissed, but spamming is unchartered waters for Apple.
The full screen ad (shown below) is hard to miss. The interstitial features two prominent links to Learn More or Upgrade Now. The 'skip' option is not exactly hidden, but it rather disappears into the background as it is tucked out of the way. As noted by Cult of Mac, the ads have upset many people.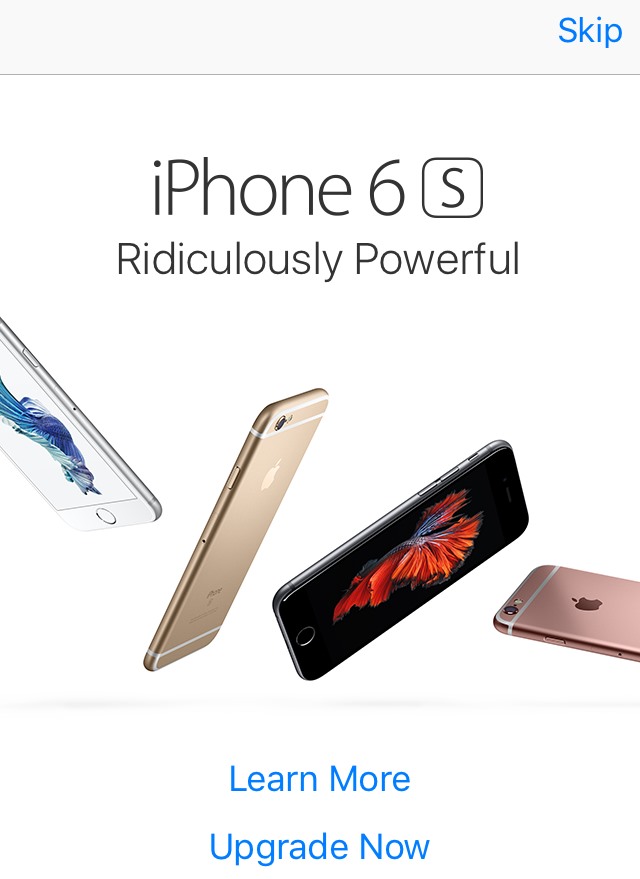 The ad has been heavily discussed on Twitter, and the general consensus appears to be that Apple has vastly misjudged its audience.
Have you seen the ad? Were you upset to have your App Store experience interrupted, or could you not care less?