Apple Music declares war on streaming music rivals with new Taylor Swift exclusivity deal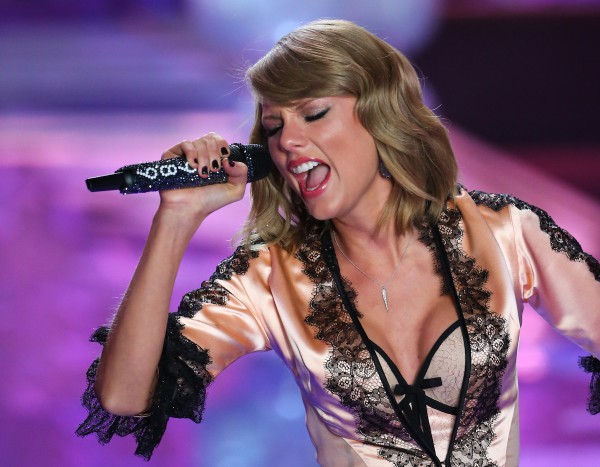 Back in June, if you recall, Taylor Swift had penned a letter to Apple regrading what she perceived as unfair practices with its music service. She was successful in convincing the company to reverse course on paying royalties during the service's free period. Unfortunately, the end result was her wildly popular 1989 album becoming an Apple Music exclusive for streaming. Shortly after, I shared some of my thoughts regarding the state of the streaming music landscape, where I stated that exclusivity could be the demise of all-you-can-eat streaming, and might increase piracy too.
Today, Swift announces that she is once again making new content -- The 1989 World Tour LIVE -- an Apple Music exclusive. In other words, if you are a subscriber to an alternative service like Spotify or Groove Music, you will not be able to hear or see it. While this is arguably a wise business decision for Apple, it is a poor situation for both streaming music consumers and Taylor Swift fans alike. Will this help Apple, or simply hurt the streaming music business as a whole?
"Beginning Sunday, December 20, The 1989 World Tour LIVE will be available in its entirety exclusively to Apple Music members around the world at applemusic.com/Taylorswift and can be enjoyed across devices including iPhone, iPad, iPod touch, Mac, PC and Apple TV. Fans who don't already have an active Apple Music account can visit apple.com/music to sign up for a three month free trial today. Plus, Apple Music is the only place where fans can stream Taylor Swift's full catalog of albums and songs including the Grammy nominated Album of the Year, 1989", according to Taylor Swift's website.
The website message further says, "the 1989 World Tour LIVE. The 1989 World Tour LIVE was filmed in front of 76,000 fans at the ANZ Stadium in Sydney, Australia on November 28, 2015. The 1989 World Tour LIVE captures Taylor's entire performance from Sydney with never seen footage filmed backstage and during rehearsals with surprise musical and special guests that appeared on The 1989 World Tour".
While you may be wondering why this is a bad move for consumers, consider this -- if every streaming music service has highly desired exclusive content, there is just no way to hear it all without subscribing to multiple services. It is silly to expect people to pay for multiple subscriptions, since much content will be duplicated, and it simply siphons more money from their pockets. An increase in piracy is certainly possible as consumers become fed up.
Luckily (for Apple's competitors), this is live content and not a new studio recording, meaning the demand will not be astronomical. While hardcore Swift fans might sign up for Apple Music and potentially cancel their existing service, I do not see the same thing happening for casual fans. In other words, a concert recording is not likely to move the dial.
Will you sign up for Apple Music to gain access to The 1989 World Tour LIVE? Tell me in the comments.
Photo Credit: FashionStock.com / Shutterstock.com