Netflix updates its Windows 10 app with a new user experience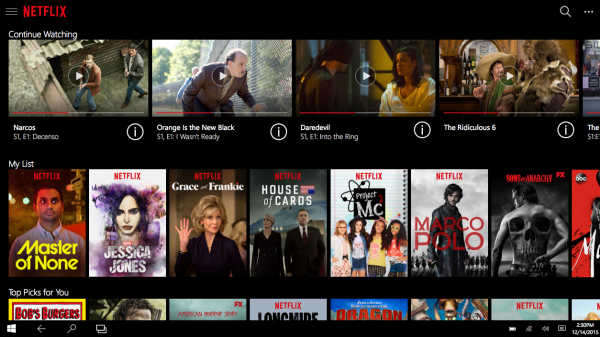 Netflix remains near the top of the video streaming ecosystem and its original programming has begun to win some big awards. However, the goal with any company is to get its product to as many customers as possible and, more importantly, to hold onto them. To do so a service needs to be available in as many places as it can be.
With this aim in mind, Netflix is updating its Windows 10 app for customers, bringing many changes to it. This includes an all-new Browse experience that provides better scrolling, both vertically for categories and horizontally for items within each category.
The Details has also been updated, providing better artwork and more information for both shows and movies, as well as suggestions for other things you may wish to watch.
Netflix points out that "Our members on Windows run across many different screen sizes, resolutions and scaling factors. The new version of the application uses a responsive layout to optimize the size and placement of items based on the window size and scaling factor".
This latest version of Netflix differs from past ones for both PC and phone as those ran on Silverlight, XAML and C#. Now the service is using the Universal Windows Platform for this implementation.