Microsoft 'Hello Cloud Challenge' gives students chance to win $1,000 over Christmas vacation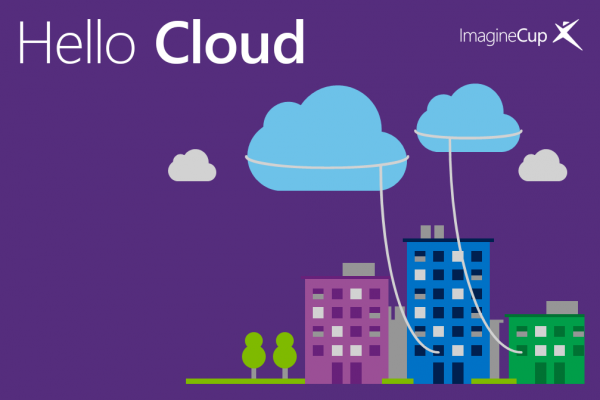 High school can stink; it is no secret. Besides the arguably boring classes, isolating cliques, and mentally deranged bullies, getting up early in the morning as a teen is such a drag. Of course, getting an education is wonderful; it's just too bad that it can't be more exciting, and without the aforementioned baggage. Don't worry, things should get better at college.
Luckily, Christmas vacation is approaching, meaning students can get a break from school for a bit. This means sleeping in late, playing video games and hanging out with friends. But what if you could win $1,000 too? Well, thanks to Microsoft, you have the chance to do just that!
"Cloud computing is changing the technology industry. When you start looking for your first job, will you have the cloud on your résumé? You will if you compete in our new Hello Cloud Challenge! With Microsoft Azure, students can get a free subscription with no credit card required and start creating web apps, running databases, and much more", says Lee Stott, Technical Evangelist, Microsoft.
Stott further says, "every month, one student will win our $1,000 sweepstakes. To compete, you just complete one or more of our Hello Cloud activities. Each activity you complete gives you another chance to win. And you only have to do each activity once -- your name will still be in the sweepstakes month after month".
Microsoft shares the three required activities below.
Deploy a web app
Deploy a wordpress site
Deploy your resume
In order to be eligible, you must be at least 16 years old. Apparently, there is no maximum age, nor is there any validation that you are a student at a registered school or university. With that said, anybody can be a learner, despite age or school registration, right? I was able to register by entering "Self-learner" in the school field.
While the contest is not limited to the Christmas break, Microsoft is wisely recognizing that many students will have some free time to participate and is promoting it as such. Either way, who doesn't want the chance to earn $1,000?
If you are ready to register, you can do so here.