Leverage geographically-distributed development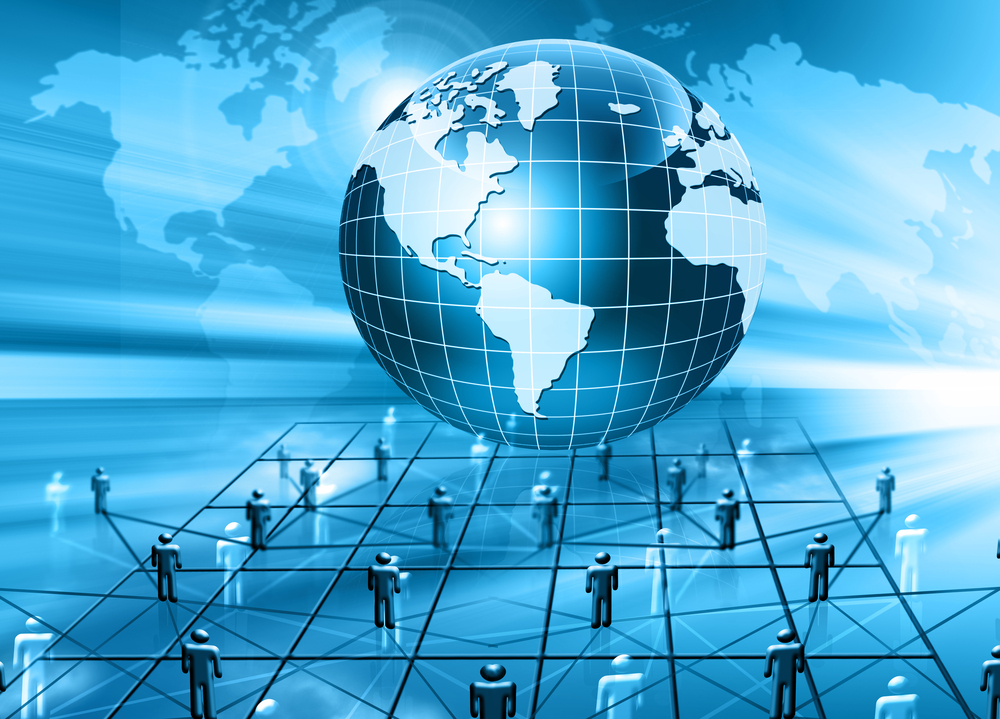 Geographically-distributed development, or GDD, has made a name for itself as an extremely-effective IT strategy model within global enterprises throughout the world. As a highly-advanced support tool, GDD replaces archaic methods of managing development projects that compromise a business' operational goals and success.
Conversely, GDD establishes optimized communication, efficiency, cohesiveness and success potential within an enterprise. Because GDD is extremely accommodating as a support tool, businesses from one part of the world to the next can quickly respond to business changes as they occur.
GDD provides:
Decreased labor expenses
Maximized access to talented resources
Minimized time-to-market with flexible, round-the-clock staffing
An important consideration with implementing the GDD strategy is eliminating or maximally reducing existing barriers that can negatively impact a company's overall operation, including labor costs. It is then, that GDD's immense potential can be fully realized.
This translates into organizations within a globally-distributed market to embrace targeted strategies that will combat obstacles, especially as they apply to communication and coordination logistics. Businesses within a globally-distributed market inherit challenges that include: cultural differences, language divides, and little or no access to data that must be presented in a timely manner in order to satisfy deadlines. If allowed to linger, hindrances can adversely affect the success of distributed projects.
The GDD model enables development team-members, regardless of geographic locale, to collaborate on project development. Multiple sites including outsourcing companies, could be states apart or continents apart, but geographic expanse does not impede the ability for diverse sites to engage in optimized communication and cohesiveness within the software's project development cycle. Synchronized team effort creates a fluid project development environment; and maximized efficiency helps to consistently meet crucial deadlines.
GDD addresses on-going business demands and focuses on heightened communication between teams and individuals which enhances and streamlines project coordination. Business demands include: global sourcing, service-oriented architecture, new compliance demands, new development methods, diminished release cycles and prolonged application lifetimes. Business-related needs desperately require a highly-supportive, uncompromisingly-dependable, needs-solution tool that will:
Provide management with global visibility of all change activities across dispersed teams
Direct and automate on-going change processes and best practices throughout the enterprise
Coordinate the distribution of dependent change components among platforms and teams
Safeguard all intellectual property
Authenticate and Track Service Level Agreements (SLAs)
A distinctively-crucial component of geographically-distributed-development is an Application Lifecycle Management (ALM) solution. ALM ensures ease of coordination and communication between all participants involved in the change process. Companies entrenched in a GDD setting encounter obstacles that include: language barriers, cultural diversities, multiple software-development methodologies, change-management requirements, security implementation, compliance with industry standards, and client business mandates. The demands can feel daunting; but ALM is a powerful cutting-edge solution which address all these mandates, seamlessly!
Provide Management with Global Visibility of all Change Activities across Dispersed Teams
ALM delivers a centralized-repository where users have visual access to all the activities, communications and artifacts that might possibly be affected by the change process. Project activities by individual developers, development groups or project teams can be clearly observed regardless of the location platform and development environment. The convenience and benefits of the centralized-repository become quite stunning when one contrasts this with most geographically-distributed environments where work-in-progress visibility across teams is not available due to individual teams possessing their own code repository.
Development managers are key players within the ALM-solution component. Supervisors can track and verify project status which helps to guarantee the completion of assigned tasks. Through the use of dashboard displays, an easy-to-identify format will alert management when any crucial process might slow down.
ALM allows development goals to be consistently met thanks to the ease of coordination between local and remote development activities. Via the ALM solution, necessary information is compiled and then commissioned to enhance project management, status tracking, traceability, and resource dispersal. Additionally, process metrics are retrievable and can be examined by way of reports, all in the name of improving development procedures. Regulatory and best-practices compliance can be easily observed and assessed. Compliance deals with the set-up of relevant processes and generating required reports; and an ALM solution implements the necessary compliance strategy and visually offers relevant historical data, regardless of users' geographic location.
Direct and Automate On-going Change Processes and Best Practices throughout the Enterprise
ALM enables companies to integrate defined, repeatable, measurable and traceable processes based on best practices within every stage of application development. Set-up functions possess point-and-click simplicity; and users can create a portfolio of authorized processes that automate designated tasks and movement of application artifacts.
ALM means change management can be streamlined; and changes can be analyzed and prioritized. ALM's approval-management functions require that official verification must be in order before any changes are given the green light to move forward. ALM's automated-logging allows users to easily track software changes which can be tracked from the onset of a received request all the way to production being presented with the solution.
In a timely fashion, every member of the global development team would be informed of required activities as well as circumstances that could have a direct bearing on their endeavors.
Coordinate the Distribution of Dependent Change Components among Platforms and Teams
Today's enterprise is becoming increasingly interconnected; and when changes occur in one system, other systems feel the effect and are impacted as well. ALM provides multi-platform support that guarantees that any changes that take place on disparate platforms by way of geographically-distributed teams will move through the application lifecycle together. ALM offers a component known as Bill of Materials Processor (BOMP) that allows for the creation of file portfolios from multiple platforms. The portfolios are able to move through the lifecycle as a unit. In fact, some ALM solutions enable parts that are incorporated in the assemblies to be aligned with the appropriate platforms during each stage of the lifecycle.
Safeguard All Intellectual Property
Function control and safeguarding every bit of managed artifacts is of main concern. Through ALM solutions, the strictest measures of protection shield critical intellectual property via a role-based access control system. Several things come into play: 1) managers can easily and securely regulate all access to intellectual property 2) administrative functions become streamlined and simplified 3) the system administrator is not obliged to relegate individual rights to individual users and 4) and a clearly-defined description of access rights is made available between groups of individuals.
Authenticate and Track Service Level Agreements
Ensuring that a project plan continues on schedule while implementing accountability for agreed-upon deliveries is huge; but it can be done with ease by having the ability to track and authenticate tasks and processes. A vital part of an ALM solution is its capacity to fully satisfy Service Level Agreement requisites within an outsourcing contract; and this, in turn, enhances project management by guaranteeing that specific tasks are being properly executed. Tasks that have been allocated to developers are perfectly in-line with tasks that are a component of a project plan; and this equates to users being able to optimally track targeted achievements. Also, generated reports can track response and resolution times; and automated service processes provide flexibility. This provides for an acceleration of processes to their respective resources in order to fully honor project deadlines. The array of reports and dashboards track actual performance with service level agreements.
Amplify Your Geographically Distributed Development
ALM's ability to boost the quality and breadth of communication and coordination within geographically-distributed development venues is impressive in its own right; but it doesn't stop there. ALM is designed to provide organizations with specialized management strategies that can combat impediments that may hinder success. ALM's centralized repository is the key. It offers a treasure-trove of ideas, designs, dialogue, requirements, tasks and other vital information that team-members can fully access, at will. Development processes and tasks can be supervised and automated via integrated workflow capabilities. Valuable intellectual property—every bit of it—is fortified with Fort-Knox-like security within a central repository. Remote software development can be coordinated with local development which leads to seamless project management. All vital elements are integrated including the monitoring, tracking and auditing of reports and dashboards which allow management to fulfill project deadlines. Companies that wish to benefit from the geographically-distributed-development paradigm will find a mission-critical solution, like ALM to be a most-coveted ally.
Application Lifecycle Management Solutions
GDD-embedded companies across the globe depend on application lifecycle management platforms to deliver impressive software-change and configuration-management solutions to meet global demands.   ALM solution-support caters to diverse groups of geographically-distributed developers that can fully take advantage of ALM's multi-talented capabilities including: 1) permission-based assignment and enforcement services 2) role-based interfaces which deliver support for developers, software engineers, project managers, IT specialists and other skilled personnel 3) enterprise application inventory-supervision services 4) management for immense software inventories and configurations 5) user-access control 6) availability of multiple varieties of application code 7) simultaneous project-development support and 8) regulation of multiple release-management facilities.
Image Credit: Toria / Shutterstock
Mike Miranda is a writer concerning topics ranging from Legacy modernization to application life cycle management, data management, big data and more. He's had over 70 articles published in 2015 by many reputable tech sites.