The future of enterprise storage [Q&A]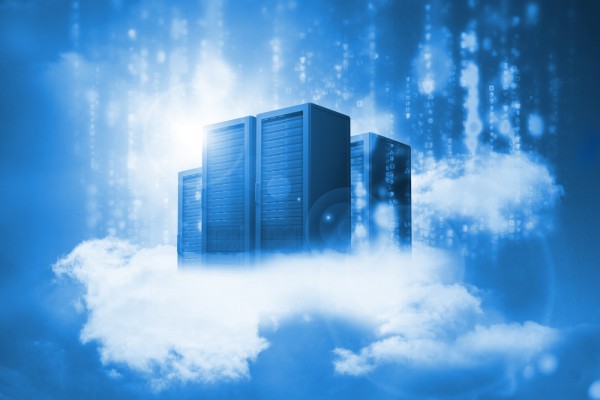 Storage has undergone some major changes in recent years. The growth of cloud usage, the Internet of Things and the exploitation of big data have all meant increased demand and a shift towards different solutions. But how has this affected the storage industry and and what further changes can we expect to see?
We spoke to Mark Lewis, Chairman and CEO of storage specialist Formation Data Systems to get his view on how the industry is evolving.
BN: How much has the rapid growth of cloud computing affected the storage business?
ML: Cloud computing represents a major disruption in how infrastructure is delivered and clearly represents a model of what enterprises need to do in order to remain competitive. If you look closely at how Google, Amazon, LinkedIn and the other cloud leaders built their massive cloud infrastructures you'll note that they didn't use any proprietary storage technology from the traditional enterprise vendors like EMC, NetApp or Hitachi. The reason behind this is pretty simple; all you have to do is to look at the economics of trying to deliver web-scale infrastructure that provides the agility, flexibility and performance needed to deliver enterprise-grade infrastructure. Existing storage technologies couldn't deliver anything even close to what is needed to be competitive. The cloud service providers knew that the only way they could achieve these goals was to write their own custom software that will run on industry standard compute infrastructure. Enterprise IT is faced with the same challenges today, but they clearly don't have the resources to build their own storage software stack, so a software-defined solution like Formation is very attractive.
BN: How will the increase in unstructured data from the IoT and other sources impact storage demands?
ML: Unstructured data from multiple sources has already been placing incredible pressure on Enterprise IT managers for years, and this will only increase with the onset of a completely new class of devices and applications that will generate massive amounts of unstructured data. IoT is a good example, but there are many more that are relevant in the enterprise. So, in order to manage this new class of unstructured data in the enterprise, it must be classified, stored, protected and analyzed as part of their normal business processes. This means that the data should be replicated, backed up and subjected to the same standards that structured data has been subjected to for decades. Here's the problem -- how can an IT manager continue to build out more silos of data storage using traditional technologies with flat or declining budgets. The short answer is that you can't. An entirely new method is needed to be able to support multiple data types on the same platform, apply enterprise grade functions such as replication, snapshots and backup, but do so using industry standard hardware and intelligent software-defined storage platforms. Enterprises need to approach the problem the same way that the cloud guys did in order to survive. Otherwise, they'll drown in all the data being generated.
BN: Can enterprises save on costs by optimizing their storage use?
ML: Optimizing existing storage platforms can provide only incremental benefits, but won't solve the problems that we discussed earlier. We keep hearing from our customers that they don't need 10 percent cost savings; they are looking for a 10X order of magnitude in TCO reduction. This is why many have shifted newer workloads over to AWS, Google or Microsoft, because as we discussed, this is where a lot of the growth will come from. But the problem that is being created is that you're managing legacy workloads in your data center and newer workloads in the cloud. It's not very streamlined and creates even higher levels of inefficiency and complexity. Formation has performed very detailed analysis on TCO reduction on our software-defined storage solution as compared to traditional storage arrays and we've proven that an enterprise can realize anywhere between four to seventeen times (4-17x) TCO reduction using our platform versus traditional storage technologies. This level of cost reduction means that users can run on-premise storage for less than what it would cost to manage the same amount of storage in the cloud. As the capacities increase, so do the savings
BN: Isn't there a danger of introducing greater complexity?
ML: It's actually the exact opposite. When done correctly, consolidation of multiple workloads on a single system will remove complexity, simplify operations and provide higher levels of efficiency. Rather than having four or five ways to provision, manage, report and protect your data, you now have a single way to do it. Because we've built the FormationOne platform using cloud and web-scale methodologies, the system is extremely simple to operate and scales seamlessly to support very large environments.
BN: What do you think will be the major trends in storage in 2016?
ML: Software based infrastructure will move from trials and labs into mainstream production, especially in storage. As we discussed, the growth in data are there and the economic are too compelling to not take advantage. We're seeing evidence of this in the field and many of the customers that we're working with now are looking at how to deploy true software-defined storage.
Photo Credit: wavebreakmedia/Shutterstock