Create and share your CV in minutes with Kickresume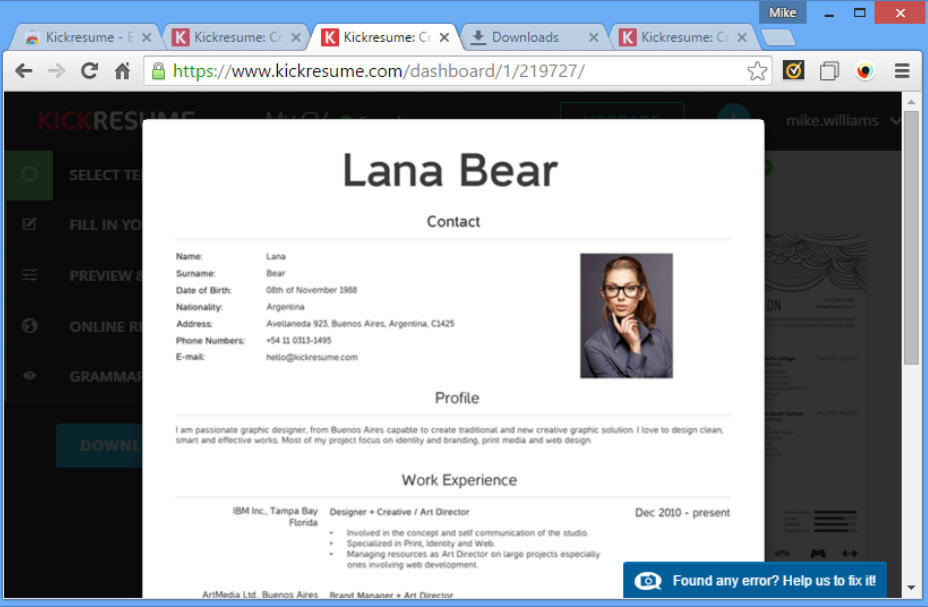 Did you wake up on January 1st full of plans to change your life, get a new job, maybe a whole new career? Only to find that, somehow, your enthusiasm has faded and you're back to work, as usual?
The key is to start small, with simple steps that'll take you in the right direction, but won't leave you feeling overwhelmed. Like creating and sharing your CV with the Chrome extension Kickresume.
The process begins by choosing your preferred design from a small number of templates. The free version only has one or two very minimalist designs, but they're functional and ready for use.
Next a series of forms prompt you to enter data for the key sections of your CV: "Personal info", "Work experience", "Education" and "Skills".
The free version stops there, but subscribing to a Pro account (from $48/ year) gets you more section types.
Clicking "Preview" at any point shows you how your resume looks so far. If you've a Pro account you can also customize its colors and fonts.
When you're happy, the CV can be downloaded as a PDF, or published online at your own custom URL (www.kickresume.com/cv/your_name).
Or if you feel the document needs a little more polish, an optional $19 "grammar check" service promises that an editor will "personally correct all grammar mistakes, check word order and improve the readability of your resume, all in less than 24 hours".
If one of your skills is "x years spent using Microsoft Office" then this probably won't impress you much. You'll get far more control by finding a suitable Word template and customizing it to suit your needs.
But if you don't have that kind of experience -- or you're in a hurry -- Kickresume really can help you produce a good-looking, if minimalist CV in just a few minutes. Give it a try.