Best Windows apps this week

One-hundred and sixty-three in a series. Welcome to this week's overview of the best apps and games released for Windows 8.x and Windows 10 in the past seven days.
Just like last week, the second week of the year 2016 was slow in terms of new releases or updates.
No app of the week because of this even though Microsoft's Delivery application would have been a suitable candidate if it wasn't in beta.
As always, if I missed an app or game that has been released this week that you believe is particularly good, let me know in the comments below or notify me via email instead.
Discounts This Week
Red Stripe Deals are back. Up to six applications and games are discounted and highlighted in Windows Store each week.
The following is this week's selection:
Decoy, an action game for free
Dungeon of Slyn, a roguelike RPG for $1.49
Emby, media collection browser for $2.49
Sago Mini Superhero, a game for kids for $1.49
SunAge, a 2D realtime strategy game for $7.49
TeddyMix 3, educational app for pre-school children for free
WiFi Tool, analyze wireless networks, free for today only.
App of the week
None
Other apps
Delivery (Beta)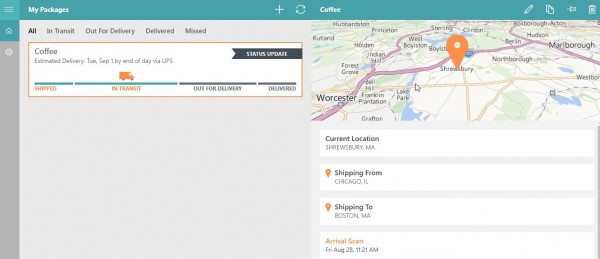 The package tracker by Microsoft is listed as an internal beta version currently. This means, among other things, that it can only be opened directly as it is not returned by search yet.
The app supports major logistics companies such as UPS, and is easy to use.
Simply click on the plus icon, add the tracking number and a description for the package, and wait for the program to retrieve the delivery information for you.
The application syncs data across devices automatically, and displays detailed information about each package in its interface including a map view highlighting its current location.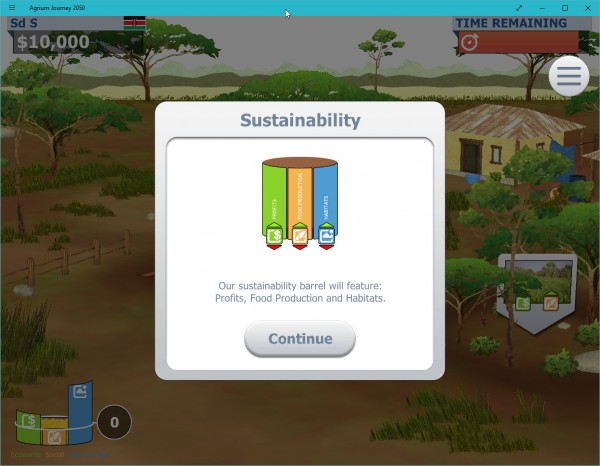 Journey 2050 is an educational game in which you manage farms in Kenya, India and Canada.
Learn to grow crops in a sustainable way while keeping an eye on social, economic and environmental factors which may impact sustainability.
The app features a geographical quiz on top of that. Please note that it opens an Internet browser frequently.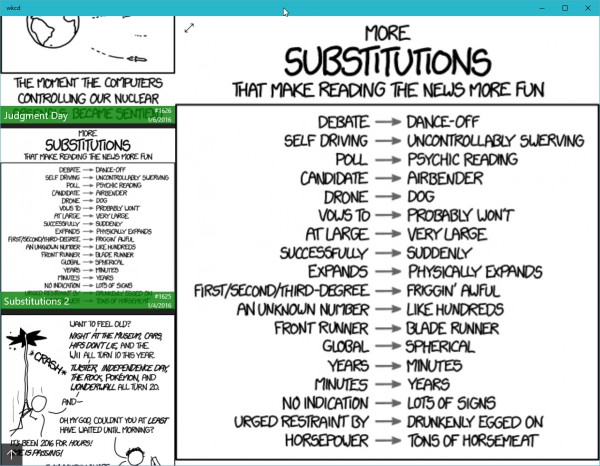 If you like reading XKCD comics on the Net you may find WKCD useful as it brings all the comic strips released on the site to Windows.
Comic strips are displayed as thumbnail images on the left, and a click on any of those opens the selected strip in the main area.
The app keeps track of read comics, and lets you favorite, save or share them as well.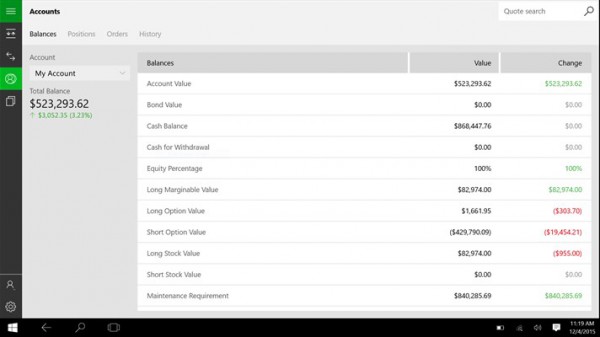 The official TD Ameritrade application for Windows 10 offers streaming quotes, realtime balances, equity trading, charts, order status information and news among other things.
Notable updates
Microsoft Remote Desktop Preview updated with support Windows 10 Mobile and Continuum for Phone, and a new ability to send keyboard commands to remote PCs.
Microsoft Wireless Display Adapter is now a universal Windows app for Windows 10 PCs and Phones.
Newsflow, RSS reader for Windows. The update introduces Continuum support and readability improvements.
TripAdvisor has been updated. It features a new user interface and support for additional currencies among other things.
Tweet It, the Twitter app, features an improved settings UI, new live tile look, separate notification settings for accounts, and more.