Doro PDF printer adds color conversion, page rotation controls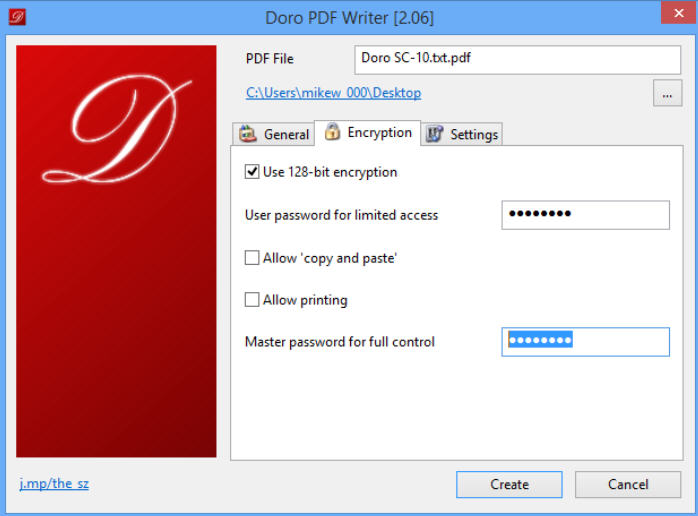 Lightweight virtual PDF printer Doro has been updated with new color conversion and page rotation settings.
If the default "UseDeviceIndependentColor" color conversion strategy doesn't work, then you can now convert to RGB, CMYK or grayscale, or just use the colors in the source document.
Doro has also gained the option to detect page rotations by page, for the whole file, or not at all (the source isn't reformatted at all).
As with previous editions, these advanced settings are hard to spot because they don't have an interface -- they're only accessible via an INI file (Settings > Doro.ini).
It you can live with that, Doro does offer a reasonable feature set. You're able to set metadata, encryption, apply security restrictions, set your default page layout, and the page to be displayed on opening the PDF file, among other options.
Better still, Doro has no awkward dependencies, not even .NET, which means it runs on anything from Windows 95 up.
If you've a legacy system which needs PDF support then this could be a good choice.
Doro is a freeware application for Windows 95 and later.