HP announces rugged Chromebook 11 G4 Education Edition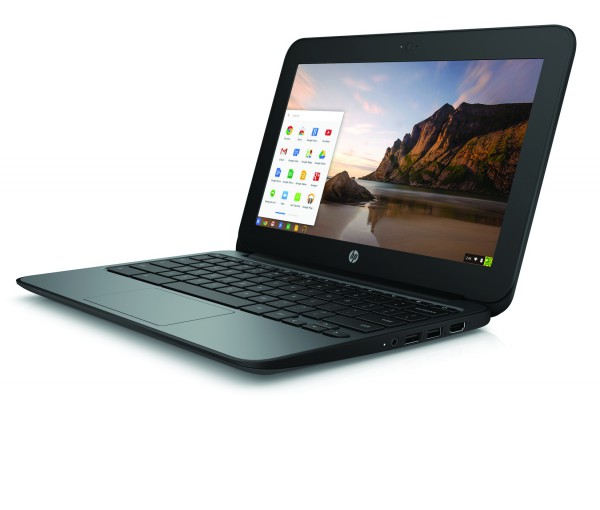 Chromebooks are great for home use, but they truly shine for education. Its easy to see why -- they are easy to use, cost effective and (unlike the iPad) offer multi-user support. These are all essential things for school districts on a tight budget.
Today, HP announces the Chromebook 11 G4 Education Edition. Starting at a paltry $199, it looks to offer incredible value. Thanks to military-grade build quality, it should be very durable. This is very important, of course, as children are often rough on computers.
"Because students can be some of the most demanding users when it comes to technology, HP designed the HP Chromebook 11 G4 EE with their environment in mind. At 20 mm thin and just 2.7 pounds, the fanless HP Chromebook 11 G4 EE is the thinnest rugged Chromebook for Education designed to pass MIL-STD testing. With rugged construction accents like co-molded rubber edges, the device passes HP's 70 cm drop test to help protect it from occasional bumps with lockers and drops from desks", says HP.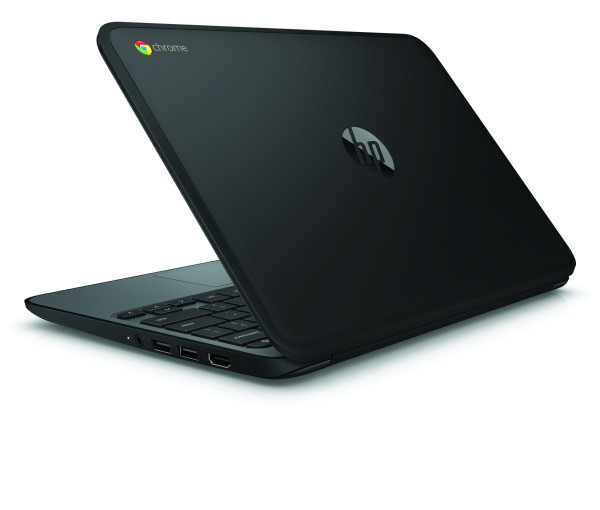 The manufacturer further explains, "the spill-resistant keyboard helps keep the Chromebook safe from water-related accidents and includes smart features like a 180-degree hinge that allows the Chromebook to lay flat for easy collaboration, as well as an optional IPS panel that provides wide viewing angles, perfect for students working together on a project. And for those Google Hangouts study groups, built-in noise suppression technology makes everything sound great".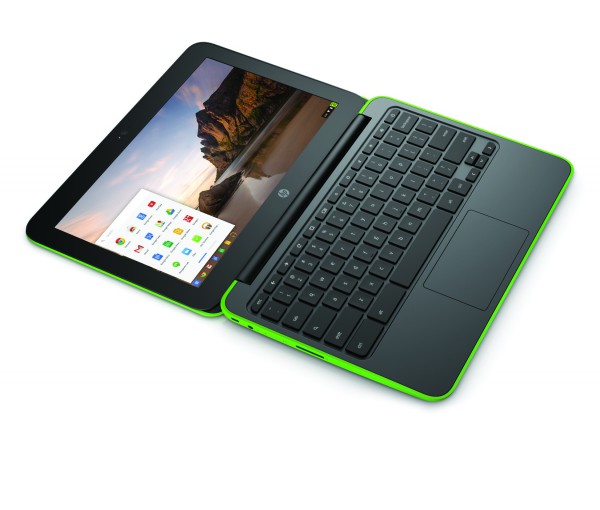 Unfortunately, other than the durability and 11.6 inch screen size, specifications are a bit of mystery. Based on price and the fanless design, it is safe to assume that the base model will have a Celeron processor and 2GB of RAM. It is most likely identical to the existing HP Chromebook 11 G4 (non-Education Edition). I have reached out to HP for confirmation.
[Update] HP shares the following specs.
Processor: Intel Celeron N2840, (2.16 GHz, Turbo up to 2.58 GHz, 1 MB 1333 MHz L2 cache, 2 cores)
RAM: 2GB or 4GB
Storage: 32GB or 64GB
Wireless: 802.11ac+Bluetooth
Display: 11.6 inch (1366 x 768)
It will be available in both electric green and black. Quite frankly, I absolutely adore the bright green, as it is both fun and funky. I expect it to be wildly popular with students.
Schools can purchase the HP Chromebook 11 G4 Education Edition later this month.