Google Play introduces new option to 'like' reviews or mark as spam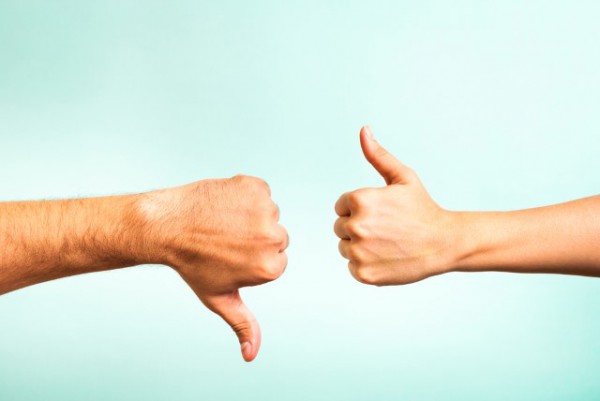 Reviews in Google Play are a useful way to decide whether an app is worth downloading, and to determine whether the developer description is accurate. For some time it has been possible to flag up reviews as unhelpful, but starting today Google is removing this option to take a more positive approach.
Gone is the 'mark as unhelpful', replaced instead by a less prominent Spam option. Now dominant is a Facebook-inspired thumbs up button to indicate that you 'like' a review, or show that it is otherwise imbued with positive virtues. Before you get too excited, it's not yet possible to comment on reviews.
The change was spotted by users on Reddit, and it seems to be gradually rolling out around the world -- although Google has not yet made an official announcement. It appears that Google is trying to push people towards highlighting helpful reviews (be they positive or negative) rather than focusing on the more unhelpful ones. The ability to mark a review as spam is still -- helpfully -- available through a submenu.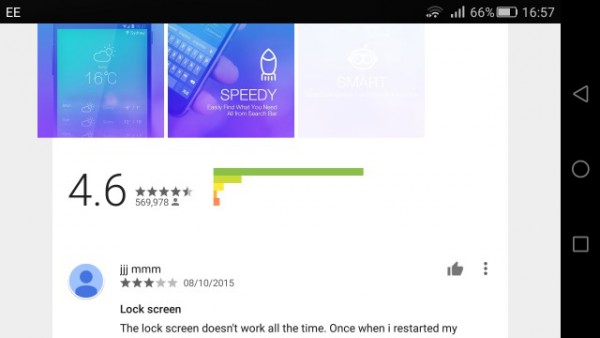 While developers are able to respond to reviews with comments this is not something that Google shows any signs of rolling out to a wider audience. For now if you want to provide feedback on an app review, you'll have to limit yourself to giving a thumbs up or marking it as spam.
Photo credit: Gonzalo Aragon / Shutterstock