VisionTek unveils Waterproof Bluetooth Mini Keyboard for Windows, Mac, Android, and iOS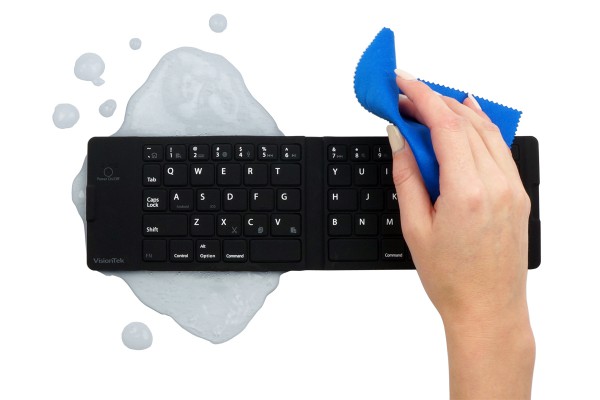 While many people type with on-screen keyboards every day, let's be honest -- a physical variant can be much better. Typing on a piece of glass fails to give the user true feedback, which can lead to typos. Even worse, auto-correction on those typos can create messages that are not only wrong, but potentially embarrassing. On a smartphone in particular, the smaller screen means a smaller keyboard -- that can be frustrating.
Luckily, Bluetooth keyboards have been a godsend in this regard. While a smartphone or tablet are primarily consumption devices, a good wireless keyboard can make them productivity powerhouses too. Today, VisionTek unveils a new such Bluetooth keyboard. This wireless input device has one really cool feature that sets it apart from many -- it is waterproof.
"Great for travel, school, or any work environment requiring the benefits of waterproof devices, the VisionTek Waterproof Bluetooth Mini Keyboard is ideal for health care, restaurants, construction, schools, or any environment where users share a keyboard during the course of the day. The VisionTek Waterproof Bluetooth Mini Keyboard is IPX6 waterproof rated to protect against heavy splashing and rain. This test sends water at all angles through a 12.5mm nozzle at a rate of 100 liters/min at a pressure of 100kN/m2 for 3 minutes from a distance of 3 meters", says VisionTek.
The company further explains, "VisionTek has incorporated a unique waterproof design to protect the keyboard against liquid spillage, as well as offer the practical benefit of easily washing off germs, environmental grime, and bacteria commonly found on traditional keyboards. The VisionTek Waterproof Bluetooth Mini Keyboard features soft-to-the-touch rubberized keys that are durable, silent, and responsive. Unlike normal keyboards, this rubber-coated keyboard is washable with soap and water using a damp cloth. Easily disinfect the keyboard with a wipe of the entire surface! No more sticky keys or unresponsive keys, resulting from spilt coffee, soda, or crumbs".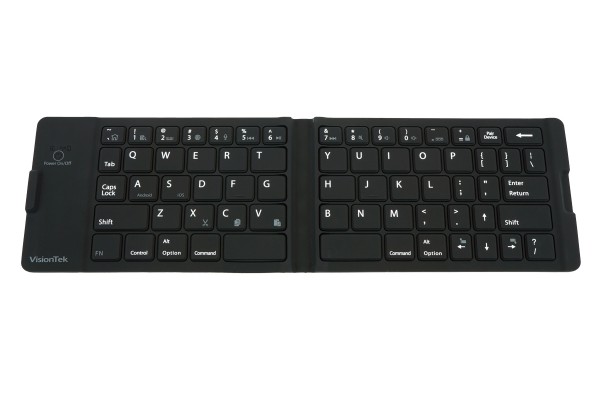 VisionTek shares the following specs.
OS Support: Most Windows, iOS, and Android Devices
Bluetooth Version: 3.0 standard
Maximum Operating Distance: 10 meters (~32 feet)
Modulation Mode: 2.4 G straight sequence fh (FHSS)
Transmit Power: Class 2 levels
Standby Time: 150 days
Key Dynamics: 60 + 10g
Continued Usage Time: 110 hours
Approximate Charging Time: 1-1.5 hours
Battery Type: Lithium-Ion 302530
Battery Capacity: 170 mAh
Approximate Use Time: 45 Days (With ~2 Hour Use Every Day)
Operation Temperature: 0-55 °C
Storage Temperature: -10-60 °C
Working Voltage: 3.7V
Working Current: 1.5 mA
Standby Current: 1.0 mA
Sleeping Current: 40 uA
Charging Current: 150 mA
Warranty: One Year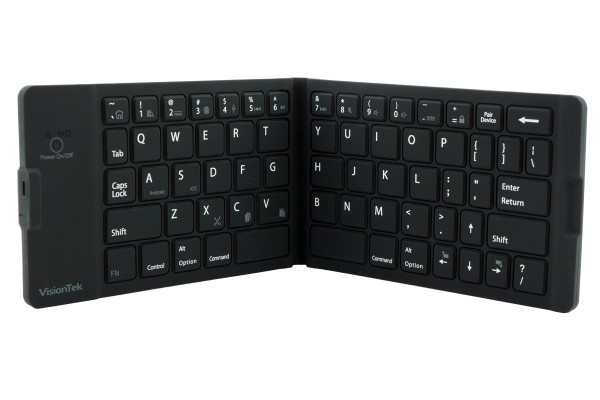 While the company does not particularly list support for traditional Linux-based operating systems (Chrome and Android are listed), the Waterproof Bluetooth Mini Keyboard should work fine with Ubuntu, Fedora and others. Actually, it should work with any modern OS without worry.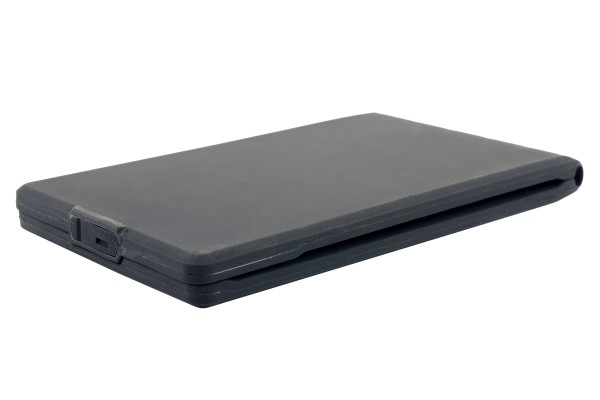 If you are interested in purchasing this accessory, I have good news for you. Not only is it available immediately, but it only costs $20 (buy it here). This is a very competitive price for a waterproof portable keyboard. If you are a hardcore texter or on-the-go businessperson, it would be very smart to keep a device like this in your bag.
Will you buy it? Tell me in the comments.