Safer Internet Day: Earn yourself an extra 2GB of Google Drive cloud storage for free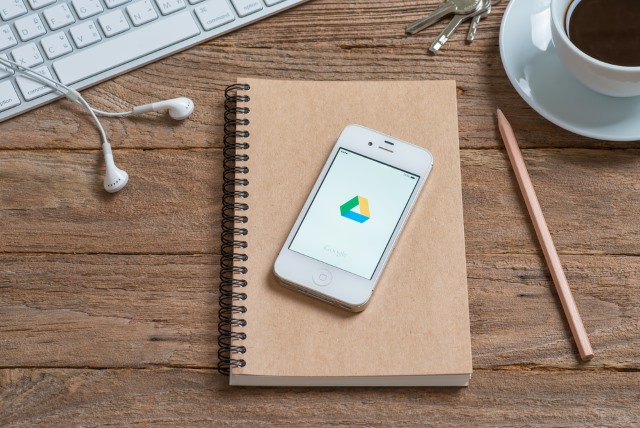 It's hard -- although admittedly not impossible -- to have too much cloud storage space. It's possible that you were hit by the loss of Google Drive bonus storage last year, but now you have a chance to claw back an extra 2GB of space free of charge.
To celebrate, or perhaps promote, Safer Internet Day (what's that? 9 February is devoid of such a reminder in your calendar?!) Google is inviting people to perform a Security Check-up. It takes just a matter of moments, but as a reward for your time, you can bag yourself some extra space.
There are no complicated questions, and you'll complete the check-up faster than you can down a cup of coffee (unless you have an asbestos throat). Head over to the Security Check-Up page, sign into your account and make sure that your account recovery details are correctly configured.
Check your security question, double-check when your password was last updated, and then ensure there are no suspicious-looking devices connected to your Google account. Spend a moment reviewing the apps and websites that have access to your Google account, removing any you no longer use and you're done.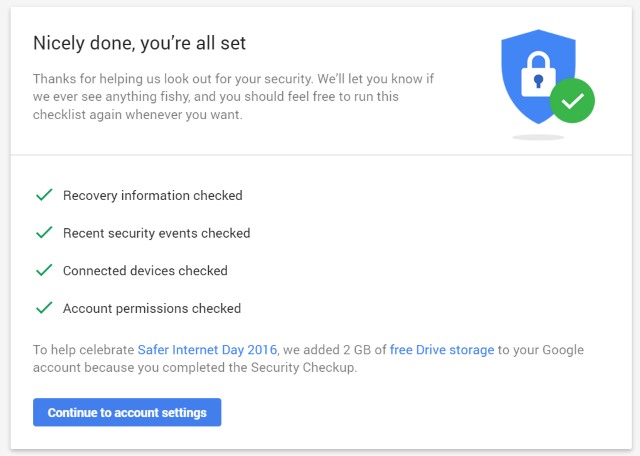 When you're finished you'll be rewarded with 2GB of free space. There's no mention of an expiry date, so just enjoy the extra capacity!
Photo credit: NIRUT RUPKHAM / Shutterstock