Xiaomi's new Mi 5 offers flagship hardware at an affordable price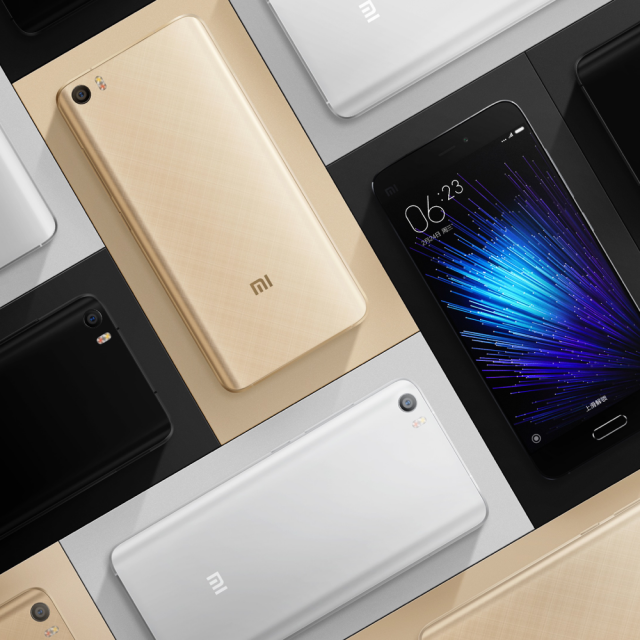 Xiaomi is once again proving that you do not need to spend a lot of money to get your hands on a flagship smartphone. Its new Mi 5, which is the successor to the popular Mi 4, offers top of the line hardware for just over $300.
Mi 5 offers just about anything you could want in a flagship smartphone. It makes you wonder whether it is worth ponying up for a similar device from LG or Samsung, which costs at least twice as much.
The only place where Mi 5 falls short compared to the competition is in the display department. Its 5.15-inch screen has a resolution of "just" 1,080 by 1,920, which is not as impressive as the 1,440 by 2,560 resolution that some of its rivals have.
That, however, might work in its favor, because typically higher-resolution displays come with a performance penalty, in terms of both battery life and graphics performance. Most people may not notice the difference in pixel density, but they will most certainly appreciate a few more hours of battery life, for instance.
Inside, there is a 1.8 GHz or 2.15 GHz Qualcomm Snapdragon 820 processor paired with 3 GB or 4 GB of RAM, depending on the configuration. The base model, which costs around $306, ships with the lower specs, but the mid-range and high-end Mi 5 versions get paired with the faster processor and most RAM. Powering it all is a 3,000 mAh battery, which supports Qualcomm's Quick Charge 3.0 technology.
The mid-range version offers 64 GB of internal storage and costs around $351, while the top of the line model has 128 GB of internal storage and can be had for around $458. The larger difference in price likely comes from the choice of back cover, which in the latter case is ceramic as opposed to glass.
In the imaging department, Mi 5 offers a 16 MP camera on the back with four-axis image stabilization and phase-detection autofocus. There is support for 4K video, of course. On the front, it has a 4 MP shooter.
Xiaomi points out that there is NFC on board, as well as UFS 2.0 storage, 4G LTE+ cellular connectivity, which enables speeds of up to 600 Mbps, VoLTE, and a fingerprint sensor, which is embedded in the home button under the screen. It comes in at 144.55 x 69.2 x 7.25 mm and 129 g.
Mi 5 runs Xiaomi's MIUI skin, atop of Android 6.0 Marshmallow. If you are not familiar with Xiaomi's interpretation of Android, it is a bit over the top overall as it tries to be closer to how iOS looks and works. That is probably the only thing that will be polarizing about Mi 5.
Xiaomi will offer Mi 5 in China first, but there is a very good chance that it will be made available in other markets as well, if its predecessor's availability is of any indication.
Update:There is no microSD card. For 4G LTE, ehe smartphone will be compatible with the 1, 3 and 7 bands on FDD-LTE networks and 38, 39, 40 and 41 for TTDD-LTE networks. Check this table for more information.