Hey, ladies! Google and the United Nations are celebrating your voices on YouTube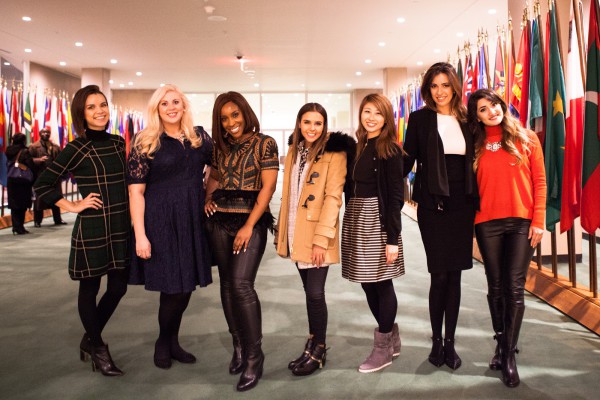 Regardless of sex or gender, everyone deserves to be heard. Nothing is more frustrating than feeling powerless and unimportant. By having an outlet to express yourself, you can gain self esteem, and ultimately, grow as a person.
Unfortunately, one of the most oppressed groups throughout history, women, have sometimes been made to feel powerless. They often make less money than men in the workforce, and frequently have to deal with sexual harassment and 'mansplaining'. Things can get even worse than that, including violence. Luckily, services such as YouTube can give voices to women that may not be heard otherwise, and today, Google is celebrating that fact.
"Today, ahead of International Women's Day, we're announcing two new programs to continue championing female voices on YouTube. The first is a new, year-long partnership with the United Nations that appoints top YouTube female creators as the very first Change Ambassadors for the United Nations' Sustainable Development Action campaign. The second is a global production program across the YouTube Spaces that puts women both in front of and behind the camera", says Danielle Tiedt, Chief Marketing Officer at YouTube.
Tiedt further explains, "through the years, we've seen women on YouTube become beacons of inspiration to their fans. That's why we're so excited about this new partnership with the United Nations and to announce Ingrid Nilsen, Jackie Aina, Yuya, Taty Ferreira, Hayla Ghazal, Louise Pentland, and Chika Yoshida as Change Ambassadors -- the first group of women on YouTube to join the U.N. in advocating for gender equality as part of U.N.'s Sustainable Development Goals. This group of passionate female creators are brilliant role models on YouTube, and we can't wait to see how they'll work with the U.N. to inspire and activate their global fan communities as well as women and girls around the world".
Overall, Google deserves major kudos for celebrating women this way. However, the real magic of this initiative is that it isn't superficial. By partnering with the United Nations, it is clear that the search-giant is trying to initiate actual change.
True, there are oppressed men that should be celebrated too, and there is time for that later. For now, lets focus on the ladies, y'all. Men have had the spotlight for thousands of years already, right?