Who are the winners and losers in the current IoT market?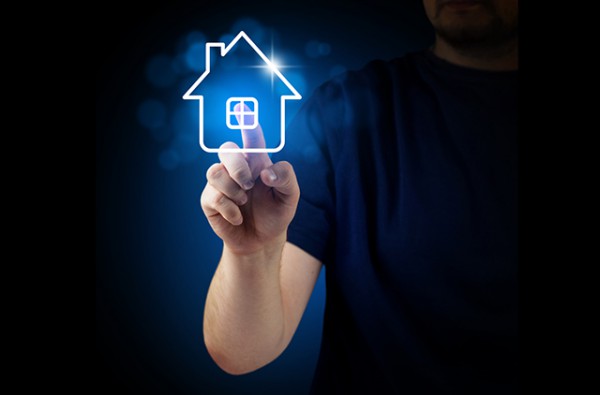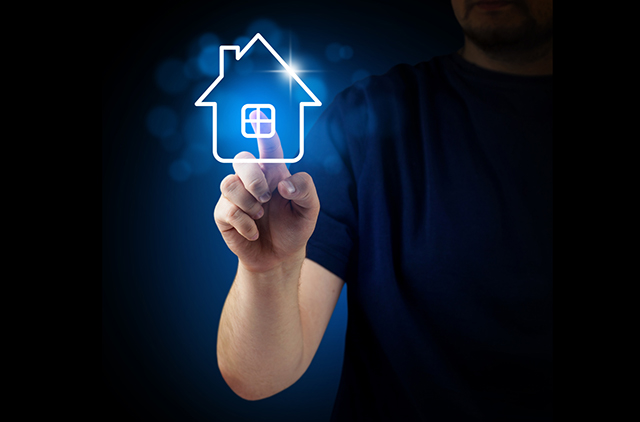 The Internet of Things, more commonly called simply the IoT, is coming into its own, with an ever-growing array of products and manufacturers. Big players are in this market, with the likes of Samsung, Apple and Google being among them.
But who is leading this push to connect your home devices to one another, the internet and, in some cases, hackers? A new study has some possible revelations and insights into this brave new world of products. Argus Insights took the time to look into this matter, and here is what it found.
After looking at 576,000 devices it seems that Amazon Echo and Amazon Homekit are at the top of the list for consumers. Work with Nest is near the bottom of the list for user interest.
"Consumers enter the Smart Home journey under the premise of creating an intelligent home that anticipates and serves their needs in a delightful, low maintenance manner. Along this journey, after users overcome the hurdles of installation and continued use through often broken app experiences, they are confronted with a mess of protocols as they approach expansion", explains John Feland, CEO, Argus Insights. "Consumers are dismissing Google's Nest ecosystem play, and we are seeing a real battle between Apple's Siri and Amazon's Alexa for the voice of the Smart Home. While Apple forces users to rely on iOS devices, Alexa will chat up anyone willing to integrate into the Echo API".
However, customers want more from each product, clamoring for an Apple-connected home and wish that Homekit was compatible with more devices. The same thing was found with Amazon, though consumers raved about the increasing integration with Echo.
Where praise seemed to be heaped was that "Consumers are taking notice that Amazon is choosing a community garden strategy over a walled garden approach favored by Google and Apple", says Dr. Feland.
Rounding out the list of ecosystems were Samsung and "generic" representing all others. Surprisingly products like Insteon and Philips didn't make the list, which can be seen below.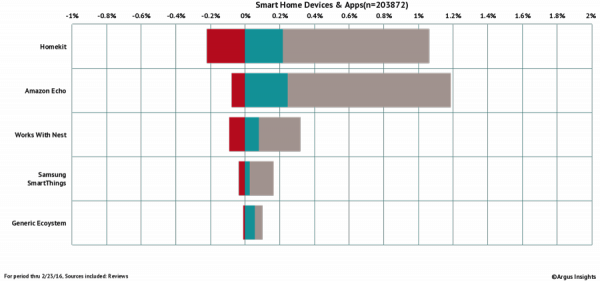 Photo Credit: bergserg/ Shutterstock