Microsoft brings SQL Server to Linux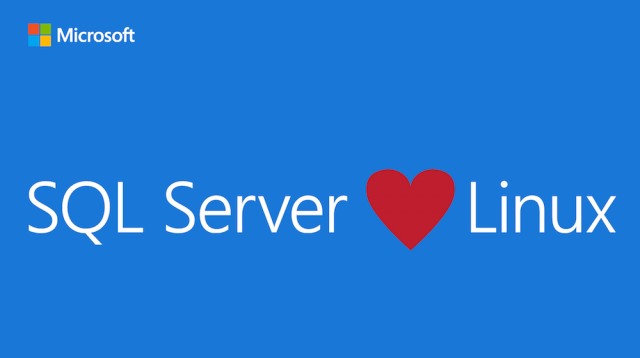 The new Microsoft has placed an increased importance on the cloud, and with other companies following suit, reliance on server solutions has increased.  Today the company announces that it is bringing SQL Server to Linux.
Both cloud and on-premises versions will be available, and the news has been welcomed by the likes of Red Hat and Canonical. Although the Linux port of SQL Server is not due to make an appearance until the middle of next year, a private preview version is being made available to testers from today.
Microsoft's increasing embrace of Linux sees the company expanding to a wider audience than ever. Al Gillen, group vice president, enterprise infrastructure, at IDC says that it shows Microsoft's "commitment to being a cross platform solution provider".
Writing on the Official Microsoft blog, Executive Vice President of Cloud and Enterprise Group at Microsoft, Scott Guthrie says:
Today I'm excited to announce our plans to bring SQL Server to Linux as well. This will enable SQL Server to deliver a consistent data platform across Windows Server and Linux, as well as on-premises and cloud. We are bringing the core relational database capabilities to preview today, and are targeting availability in mid-2017.

SQL Server on Linux will provide customers with even more flexibility in their data solution. One with mission-critical performance, industry-leading TCO, best-in-class security, and hybrid cloud innovations -- like Stretch Database which lets customers access their data on-premises and in the cloud whenever they want at low cost -- all built in.
Microsoft has not yet made clear exactly what other features of SQL Server 2016 will make their way to SQL Server for Linux, but more news is expected over the coming weeks and months.
Paul Cormier, President, Products and Technologies, Red Hat said, "SQL Server's proven enterprise experience and capabilities offer a valuable asset to enterprise Linux customers around the world." He continued:
We believe our customers will welcome this news and are happy to see Microsoft further increasing its investment in Linux. As we build upon our deep hybrid cloud partnership, spanning not only Linux, but also middleware, and PaaS, we're excited to now extend that collaboration to SQL Server on Red Hat Enterprise Linux, bringing enterprise customers increased database choice.
While the full launch of SQL Server for Linux is not due until the middle of 2017, SQL Server 2016 is expected to launch later this year.