Plan your next vacation with 'Destinations on Google'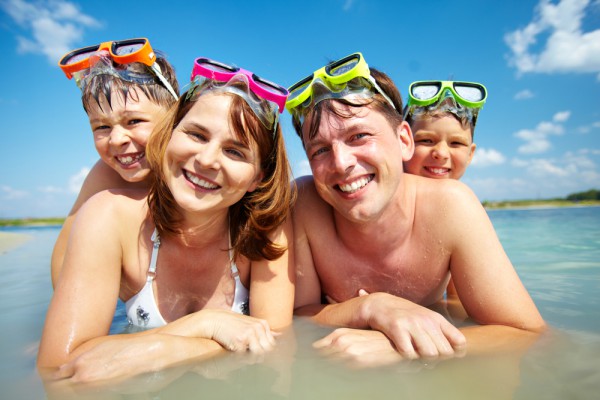 One of my favorite things to do each year is go on a cruise. Since I am not wealthy, it is a great way to take a vacation without breaking the bank. While the trip itself is great, knowing that a holiday is on the horizon keeps me happy and motivated to work hard during the rest of the year -- a light at the end of a tunnel, if you will.
Planning a cruise can be simple, but more in-depth vacations can be much more difficult. Deciding on travel, hotels, rental cars, food, and more can be dizzying. Luckily, the always-helpful Google wants to make your vacation-planning easier. If you want to make your plans using a mobile device, the all-new 'Destinations on Google' should make you very happy.
"According to our internal data for google.com, we saw a whopping 50 percent increase in travel-related questions on mobile phones. But even as that number grows, it can be hard to get all the right information in one place on a small screen. There are a dizzying number of questions to answer when planning a trip: What are the best places to visit? What time of year is good to go? What kind of prices can I expect?", says Radhika Malpani, Engineering Director, Travel.
Malpani explains, "search with Google on your mobile phone for the continent, country, or state you'd like to travel to and add the word 'destination' to see an easy-to-browse collection of options. Destinations integrates a deep understanding of all the places in the world with Google Flights and Hotel search, so you can see available flight and hotel prices instantly. So instead of jumping between a dozen links or tabs to get the information you need, you can sit back and scroll -- and leave the heavy lifting to us".
You can see how this new feature works in the video above. Google deserves major kudos, as this couldn't be easier. The search giant makes the entire planning and booking experience fun and whimsical. Best of all, 'Destinations on Google' can save you money by helping you to compare prices -- awesome.
Will you leverage 'Destinations on Google' to plan your next trip? Tell me in the comments.
Photo Credit: Pressmaster/Shutterstock