FCC's Tom Wheeler wants to protect internet users' privacy by limiting ISPs' personal data usage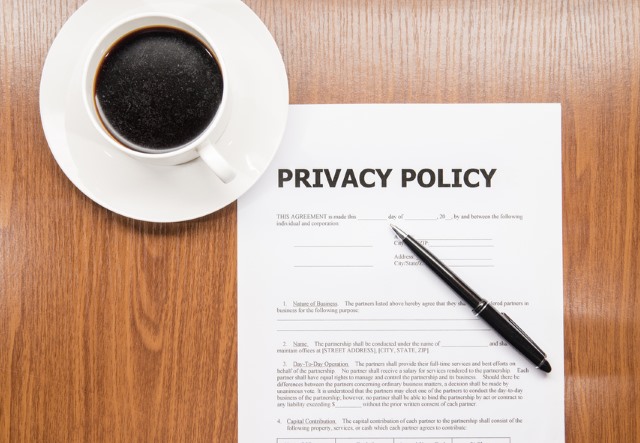 The chairman of the Federal Communication Commission has put forward a set of proposals to protect internet user's privacy. Tom Wheeler wants to place limits on how ISPs are able to use customer data in much the same way that phone companies are regulated.
The amount of unencrypted data ISPs have access to which can be used for advertising and marketing worries Wheeler. The FCC already governs how phone companies can use and resell customer data, and he believes the same rules should be applied to ISPs. More than this, he wants to empower customers so they can choose precisely how their data is used.
Chairman Wheeler published details of his proposals in a fact sheet on the FCC website. It's being sold as a proposal that gives "broadband consumers increased choice, transparency and security with respect to their data", and recognizes the fact that most internet users simply have no idea of how their personal data can be exploited.
He suggests that customers' relationships with their ISPs are very different to the relationships they have with individual apps and websites. While it is easy to decide to stop using a particular website or app if the privacy policy is disagreeable, the privacy policies for ISPs are often more difficult to find. The lack of transparency is something that the proposal seeks to address.
Writing for the Huffington Post, Wheeler says:
Think about it. Your ISP handles all of your network traffic. That means it has a broad view of all of your unencrypted online activity -- when you are online, the websites you visit, and the apps you use. If you have a mobile device, your provider can track your physical location throughout the day in real time. Even when data is encrypted, your broadband provider can piece together significant amounts of information about you -- including private information such as a chronic medical condition or financial problems -- based on your online activity.
The proposal centers around three core principles:
Choice: Consumers have the right to exercise meaningful and informed control over what personal data their broadband provider uses and under what circumstances it shares their personal information with third parties or affiliated companies.
Transparency: Consumers deserve to know what information is being collected about them, how it's being used, and under what circumstances it will be shared with other entities. Broadband providers must provide accurate disclosures of their privacy practices in an easily understandable and accessible manner.
Security: Broadband providers have a responsibility to protect consumer data, both as they carry it across their networks and wherever it is stored.
One of the key suggestions is that customers should be able to opt out of having their data used for marketing purposes, and that the sharing of data with third parties should be a strictly opt-in program.
The proposal will be voted on by the full Commission at the March 31 Open Meeting, and, if adopted, would be followed by a period of public comment.
Photo credit: de-focus / Shutterstock