Clinton's email continues to make news, this time with Google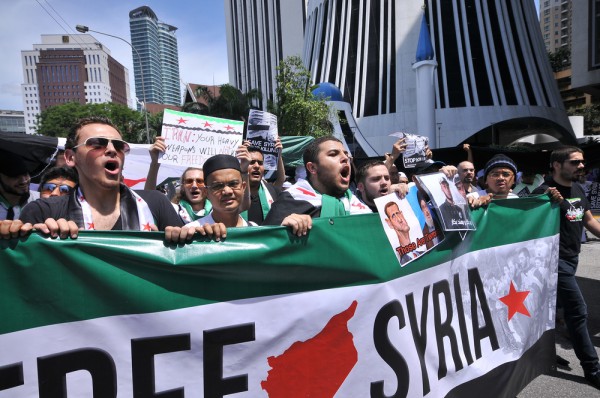 It's hard to turn on the news these days without seeing something about Syria and its leader Bashar Assad. The nation has been in disarray for sometime now as rebels try to overthrow the dictator, while ISIS controls some of the country.
While Russia has tried to fight back the rebels with air strikes in an effort to prop up Assad, the US has been more interested in striking Islamic Nation targets, and the one thing seemingly forgotten are the citizens of this war torn nation, who are attempting to flee in boatloads -- literally, making a treacherous journey across the sea to Turkey and Greece.
The other major thing in the news, ignoring Donald Trump, has been Hillary Clinton's email. Despite that Bernie Sanders implored that we don't want to hear about it, the media continues to make it news.
And news continues to come out of it, from the retroactive classifying of messages to what is actually contained in those emails.
One such email comes from an employee at Google, and regards the aforementioned Syria situation. The company was apparently willing to help in the fight against Assad, though in a more indirect way. It seems that what they were really trying to do was convince the oppressed citizens to flee.
In an email from Google's Jared Cohen, a plan is outlined to launch a tool that would track and map the defections of Syrian people.
"Given how hard it is to get information into Syria right now, we are partnering with Al-Jazeera who will take primary ownership over the tool we have built, track the data, verify it, and broadcast it back into Syria", Cohen writes.
The plan stated in the missive is to begin "encouraging more to defect and giving confidence to the opposition".
The message was sent August 3, 2012 to then Secretary Clinton and copied to Monica Hanley, an aid at the time.
Google wasn't trying to overthrow a government, though but "giving confidence to the rebels" can certainly be seen that way. It's a much more indirect approach, though.
Image Credit: Khairul Effendi / Shutterstock