How to access Windows 10's secret Apps View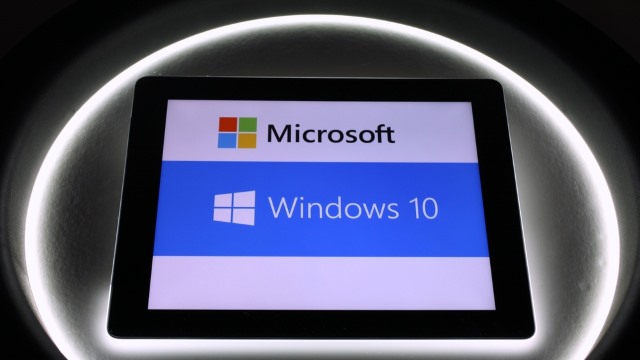 How do you check to see what apps you have installed on your Windows 10 computer? Your first port of call might be the Start menu. While this might seem logical -- there's an All Apps entry, after all! -- it's not necessarily the best option.
If you've spent any time working in File Explorer, you'll know that there are various views to choose from; different views suit different tasks. What you might not know is that there's a secret Apps View which is great for not only showing you what you have installed, but also makes it easy to perform actions such as Start menu pinning with multiple apps.
Just as with the All Apps section of the Start menu, Apps View shows you not just the modern apps you have installed, but also the traditional applications. The reason you might not have been aware of the existence of this view is that it is not referenced in menus or tools bars -- you need to know the right command to instigate it.
There are two ways to access this handy mode:
The first option is to open up File Explorer and type Shell:AppsFolder in to the Path bar before hitting Enter.
Alternatively, call up the Run dialog by pressing the Windows key and R at the same time, type Shell:AppsFolder, and press Enter.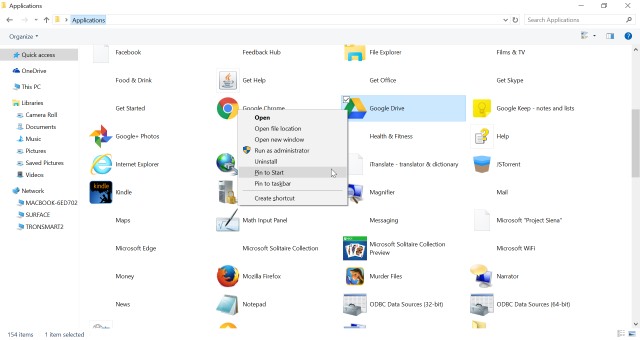 Right click any of the apps you see listed and you can then pin to the Start menu, pin to the taskbar, or uninstall. It's a great deal easier than fiddling with the Start menu if you want to work on multiple shortcuts.
Give it a whirl!
Photo credit: Stanislaw Mikulski / Shutterstock