Ashampoo releases Photo Optimizer 2016, Backup 2016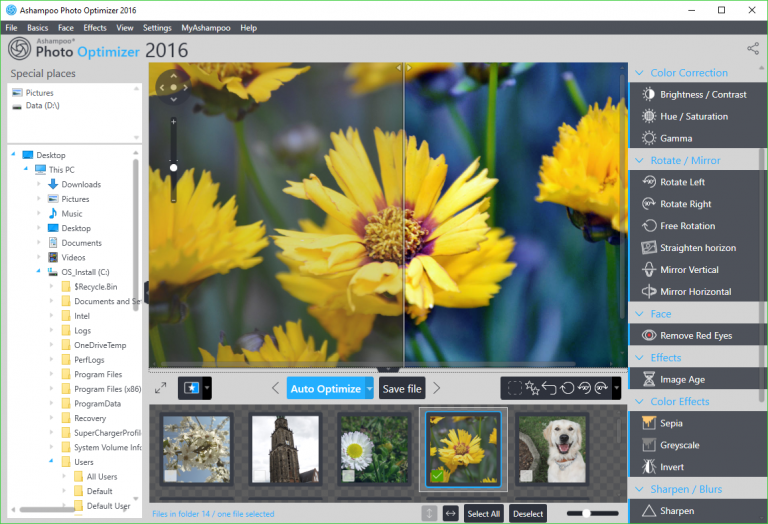 Berlin-based developer Ashampoo has released two free programs: Ashampoo Photo Optimizer 2016, and Ashampoo Backup 2016.
Photo Optimizer 2016 is a stripped down version of the company's commercial photo fixing tool, Ashampoo Photo Optimizer 6. The program can automatically optimize a folder of photos with a click, or you can use manual tools to crop, resize, rotate, sharpen, blur or straighten an image, tweak brightness, contrast or colors, add watermarks and more.
Ashampoo Backup 2016 is a simple tool which backs up your chosen partitions or hard drives.
Options are kept to a minimum -- backup source, destination, frequency, number of backups to keep -- but that does mean it's very simple to use. You'll be running your first backup in seconds.
Backups are stored as virtual disks (VMDK format), making them easily accessible in VirtualBox and other tools.
You're also able to mount the VMDKs to restore selected files or folders, or restore a full backup from Ashampoo Backup 2016 or its bootable recovery disc.
Although the programs are free, you'll be asked for a licence key during installation. Click "Get free activation key", follow the instructions -- give them your email address, essentially -- and the key is immediately displayed.
Ashampoo Photo Optimizer 2016 is a free application for Windows 7 and later.
Ashampoo Backup 2016 is a free application for Windows XP and later.