Facebook Messenger gains integrated Dropbox file sharing on iOS and Android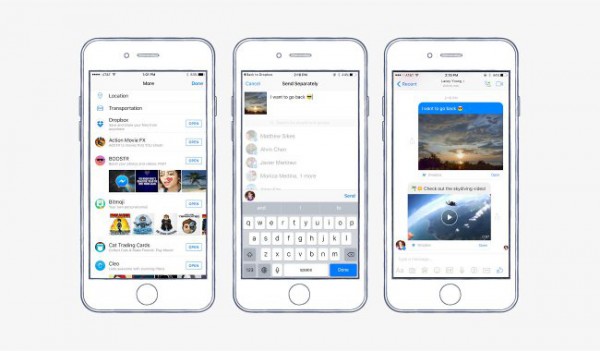 There are many cloud storage providers nowadays, but I choose to give Dropbox my money. While there are alternatives that are free, I'd rather spend money on quality, and to support a company that supports Linux. Not to mention, Dropbox is secure, available on many platforms, and the company is constantly introducing new features.
Speaking of new features, today, the company announces that its cloud storage is now officially supported by the wonderful Facebook Messenger. Users of the chat program can now directly share files from Dropbox on both Android and iOS. You must have both the latest version of the Dropbox and Facebook Messenger apps installed for it to work.
"Now, when you tap the More button in Messenger for iOS or Android, you'll see Dropbox as an available source. With the Dropbox app installed on your phone, you can share any file in your Dropbox without having to leave the Messenger app", says DJ Chung, Product Manager, Mobile Platform, Dropbox.
Chung further explains, "videos and images -- including animated GIFs -- will be displayed directly in your chats. For everything else, tapping Open will bring recipients to the Dropbox mobile app, where they can preview and save files. It's a quick, simple way to share vacation snapshots, home movies, and laugh-worthy memes with any of the 900 million people using Messenger -- whether they're Facebook friends or not".
Facebook is already a great way to communicate with friends, and now with Dropbox it becomes even better as a legit collaboration tool. Not only can I see home users using this Dropbox feature to share photos, but businesses employees could potentially use it to share files remotely with each other or with clients.
Will you use this new Dropbox functionality in Facebook Messenger? Tell me in the comments.