Dotcom: If you're still using Mega, back up your cloud-based files right now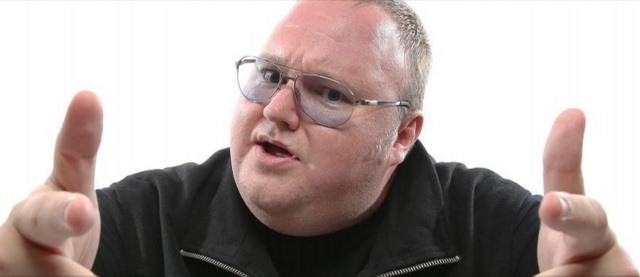 It seems that Mega -- the enfant terrible of the cloud storage world -- could be on the brink of closure. Founder of Mega (formerly known as Mega Upload), Kim Dotcom took to Twitter to warn people to back up their files ASAP.
Not for the first time, Mega is out of the control of Dotcom, and is currently in the hands of what he refers to as "the fifth most wanted criminal in China". For many people the idea of their cloud storage being in criminal hands would be concerning enough, but Dotcom says that Bill Liu wants to float the company in Hong Kong.
Liu (also known as William Yan, Yang Liu and Yong Ming Yan) is a New Zealand citizen, but found himself on China's Most Wanted list for laundering millions of dollars. While Liu may cut a controversial figure, Mega has certainly not been without controversy of its own. The US and New Zealand governments worked together to close down Mega Upload after it became known as a haven for piracy.
The service relaunched as Mega, but failed to shake off its piracy connections, eventually leading to PayPal refusing to process payments for the company. Having had his assets and liberty taken away from him, Kim Dotcom certainly has reason to be bitter, but his latest warning about the site has an urgent ring to it.
In a Twitter post, Dotcom said:
Mega had to survive without a credit card payment processor for almost 2 years now. The air is getting thin. Backup your Mega files asap.

— Kim Dotcom (@KimDotcom) April 21, 2016
He previously warned about Liu's involvements with Mega:
The 5th most wanted criminal in China is in control of Mega and he wants to float the business in HK? Good luck :) https://t.co/jaAAPuF4Ef

— Kim Dotcom (@KimDotcom) April 21, 2016
In a statement issued to TorrentFreak, Mega's current chairman Stephen Hall said:
Mega has significant funding and strong support from shareholders so its financial position is certainly not precarious. Dotcom's comment is factually incorrect and the motive is unknown.

Mega continues to experience strong growth which illustrates the global appreciation of the quality of its services. Mr Liu has a shareholding interest but has no management or board position so he certainly doesn't control Mega.
Photo credit: Kim Dotcom