Meizu PRO 5 Ubuntu Edition smartphone finally available -- Linux fans, buy it now!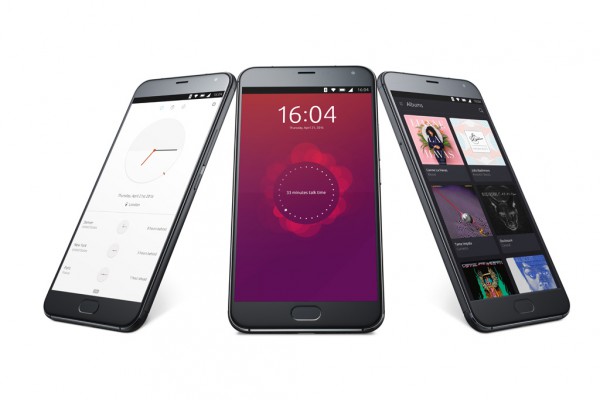 Android is a Linux-based operating system, true, but for many, it is sort of a bastardized use of the kernel. Understandably, Nexus devices aside, it can feel very un-Linux-like to have devices with locked bootloaders that cannot be easily updated. Some Linux fans have been clamoring for an alternative.
Ubuntu is that alternative. Canonical's operating system can scale well, from desktop to tablet to smartphone. Best of all, you can buy an unlocked device that requires no carrier approval for OS updates. Today, the most exciting phone to run the operating system -- Meizu Pro 5 Ubuntu Edition -- goes on sale.
"We're excited to announce that the most powerful Ubuntu phone, Meizu PRO 5 Ubuntu edition, is available to order here from en.jd.com, retailing at USD$369.99. The Meizu PRO 5 Ubuntu Edition features superior high spec hardware and ships with the latest Ubuntu OTA 10 OS, making content centric Scope experience on this Ubuntu device smoother than ever", says Canonical.
If you were expecting anemic hardware at such an affordable price, you would be mistaken. The phone has a very capable Exynos 7420 processor and 3GB of LPDDR4 RAM. The 5.7 inch screen features Gorilla Glass 3, and 1080p resolution. The rear camera is a very nice 21.16 megapixels, while the front shooter is 5 megapixels.
SEE ALSO: Canonical releasing Ubuntu Linux 16.04 LTS 'Xenial Xerus' tomorrow -- will you download it?
Like many other new smartphones, such as the LG G5 and HTC 10, the Meizu PRO 5 Ubuntu edition even has USB Type-C for charging and connecting accessories, such as flash drives. The large 3050mAh battery should last a long time between charges.
If you want to buy this intriguing Ubuntu smartphone, you can use the link above. Believe it or not, shipping to the USA is free, making the deal even better. Keep in mind though, this unlocked phone will not work with with Verizon or Sprint.
Will you buy the gold-color smartphone? Tell me in the comments.