Financial services lead the way in BYOD adoption despite security concerns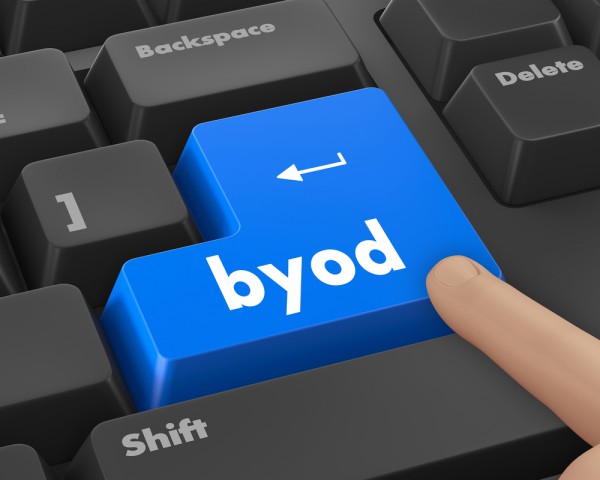 BYOD is becoming increasingly popular across all industries, but it's the financial sector that's leading the way according to a new report.
The findings come from data protection company Bitglass which surveyed more than 800 cybersecurity professionals across five major industries, including financial services, technology, healthcare, government and education.
It finds that 72 percent of all organizations support BYOD for all or some employees, but the figure is 74 percent for the financial sector. However, relatively few organizations are able to control access to corporate data, with only 14 percent having successfully deployed mobile application management (MAM) solutions.
"The threat of data leakage is more prevalent than ever, as employees look to access sensitive corporate information on mobile devices outside the corporate network," says Nat Kausik, CEO of Bitglass. "Unfortunately, few organizations have adequate risk-control measures in place. Fewer than half support critical capabilities such as device encryption and DLP (Data Loss Prevention) -- a gap that suggests more-comprehensive BYOD security solutions are needed".
Among other findings are that fewer than 60 percent of financial services organizations have remote wipe and encryption capabilities. Higher education lags behind other industries in enforcing risk-control measures, with only 18 percent of those surveyed having access controls in place, and just 29 percent the ability to remotely wipe devices. Device encryption was supported in only 36 percent of educational institutions, 56 percent of financial services organizations and 57 percent of healthcare organizations.
Government bodies are the least likely to embrace BYOD, with only 54 percent doing so. Privacy is cited as being the biggest inhibitor to BYOD adoption in 52 percent of small and medium-sized businesses and in 44 percent of organizations in the technology sector, where employees are more likely to understand the invasive nature of existing tools such as MDM and MAM. Security was seen as the biggest inhibitor to BYOD in large organizations and regulated industries, namely financial services and healthcare.
You can find out more in the full report which is available to download from the Bitglass website.
Photo credit: Sarawut Aiemsinsuk/Shutterstock