Nerds McNerdsface -- Google wants you to choose the official name for Android N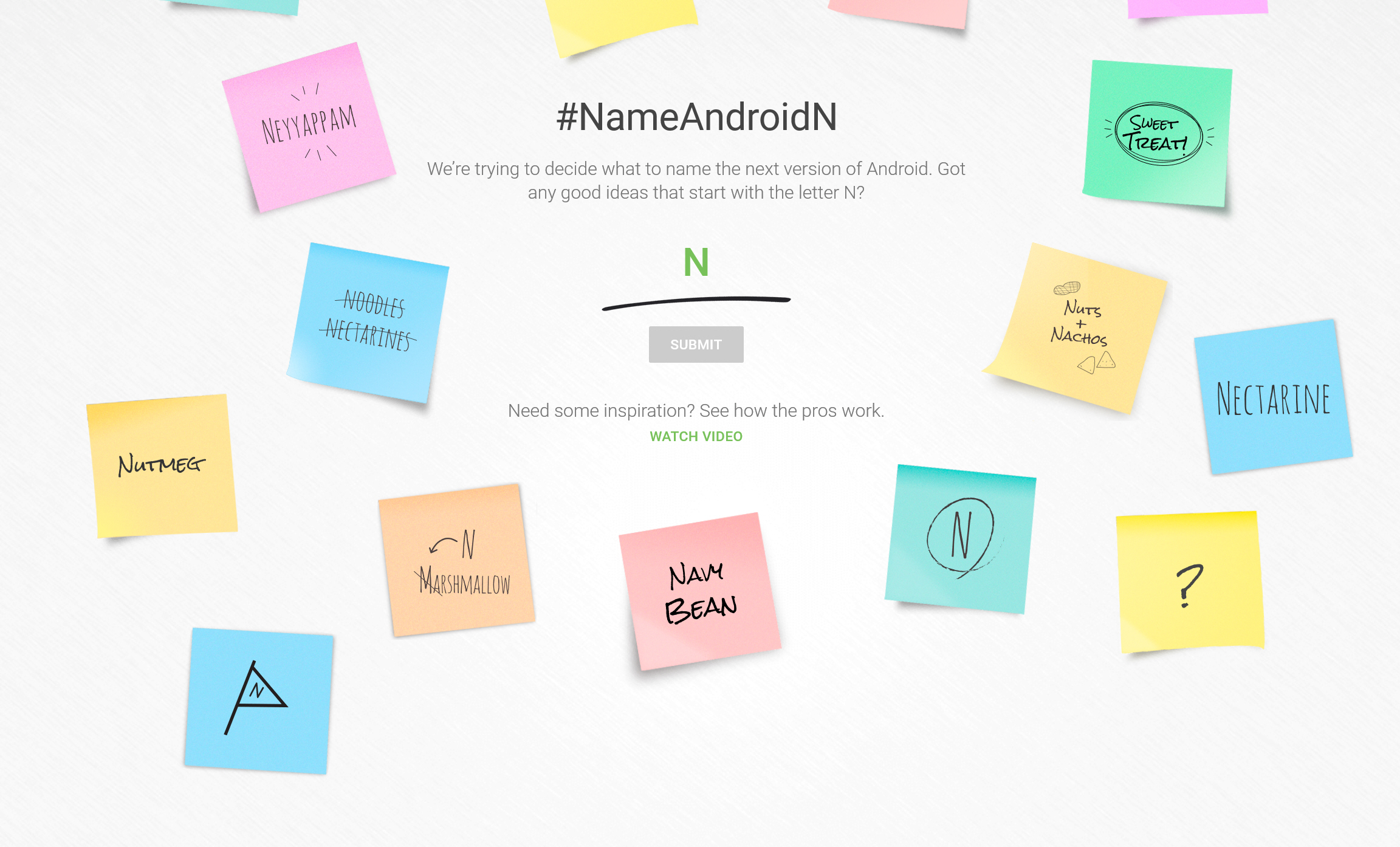 While a lot of people assume Android N will be crowned Nutella, following Google's trend for naming each flavor of the mobile operating system after something sweet, that may not prove to be the case after all.
Nutella is still definitely in the running, but Google is opening up the naming process to the general public. Yes, that's right. For the first time you can suggest a name for the next version of Android.
A new website will let you submit your suggestions directly to Google, and in case you need some inspiration, there are some (rubbish) ideas on sticky notes there for you to avoid. These include Nutmeg, Narshmallow, and Nuts+Nachos.
There's also an amusing behind the scenes video at Professional Naming, Inc. which you might enjoy.
Naturally, Google reserves the right to decide which name gets used, so don't expect to be installing Android Nips (American hard candy), Android Noblice (Serbian biscuits) or Android Negro (Turkish cocoa biscuits) on your phone at any point in the future...
You can enter the naming competition here.