VisionTek USB 3.0 512GB Pocket SSD [Review]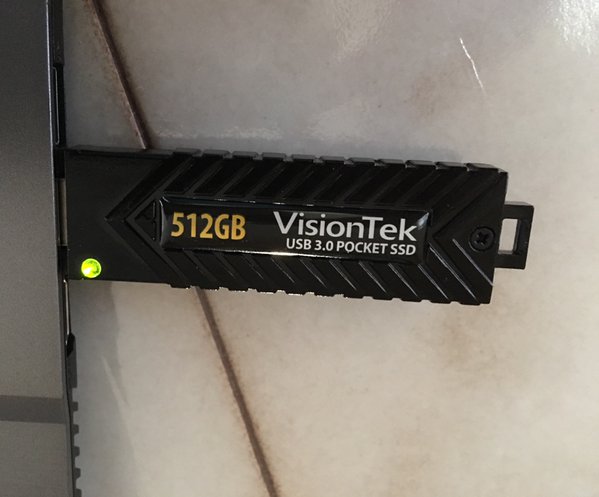 When USB flash drives first hit the market, they felt like magic. Don't forget, at that time, we weren't far removed from floppy disks. Flash drives were brilliant for students, businesses, and general home use. Over time, these USB drives became faster, while gaining greater capacities.
While the explosion of cloud storage has made flash drives less necessary, the USB devices are still very useful. Even if you do choose to store your data in the cloud, making a local backup is very wise -- redundancy, folks! Today, I am looking at one of the most intriguing such USB drives -- the VisionTek USB 3.0 512GB Pocket SSD. That's right -- a half terabyte!
Specs
Capacity: 512GB
Memory Type: MLC NAND
Performance: Up to 450 MB/s Read, 155MB/s Write
Random 4K Performance: Up to 25K Read, 27K Write IOPS
Interface Type: USB 3.0 (Backward Compatible to USB 2.0)
Compatibility: Windows XP and higher, Mac OS X 10.4 and higher, Linux
Warranty: 2 Year Limited
Impressions
Taking it out of the packaging, I was immediately impressed by the build quality. VisionTek chose aircraft-grade aluminum for the body. In a world where many USB drives are housed in plastic, this is very much appreciated. Not only will this make the drive more durable, but it can also serve as a heat sink, pulling some heat from the internals.
Unfortunately, the protective cap is rubber and easy to lose. On more than one occasion, I misplaced the cap when moving about my house. The black color contributes to this as well, helping it to blend into its surroundings. From a convenience perspective, I would prefer a retractable option to a cap, although that could make the drive less durable.
What makes the Pocket SSD stand out from other flash drives? Performance. Its speed -- specifically read -- makes it a great choice for use as an operating system drive, rather than just storage.
VisionTek claims speeds of up to 450MB/sec read and 155MB/sec write. Of course, I wanted to see this for myself. For my testing, I used my System76 laptop running Ubuntu GNOME 16.04. The benchmarking was done using the GNOME "Disks" program. I did the test twice -- once formatted in ext4 and once in NTFS. You can see the tests in the below video.
Quite often, manufacturers fail to deliver on claims, but in this case it was very close. Read speeds on both file systems were consistently over 400MB/sec, while write was around 130MB/sec. In other words, it was pretty much spot-on to VisionTek's "up to" claims. I was very happy with the results. While the drive got warm during testing, it never got hot.
Next, I decided to install an operating system to the Pocket SSD. As a Linux fan, I chose Ubuntu GNOME 16.04 -- my favorite distro -- but you can use Windows too. I burned an ISO to DVD (yes, I use optical discs), and booted into the installer. This time, I formatted the drive in btrfs and let the install process run. The grub bootloader was installed to the Pocket SSD too, making it independent from other drives in the system.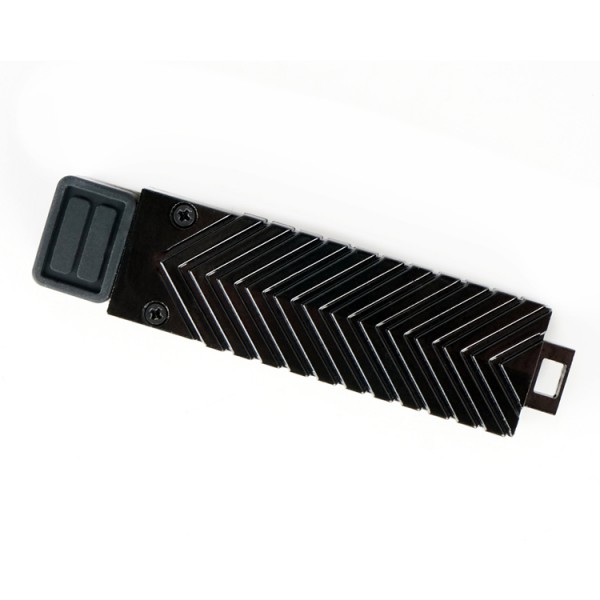 Once the installation was complete, I booted to the pocket SSD and crossed my fingers. As expected, the operating system loaded and I was off to the races. Everything was very fast, and I did not notice any performance drops compared to using a SATA SSD. Awesome.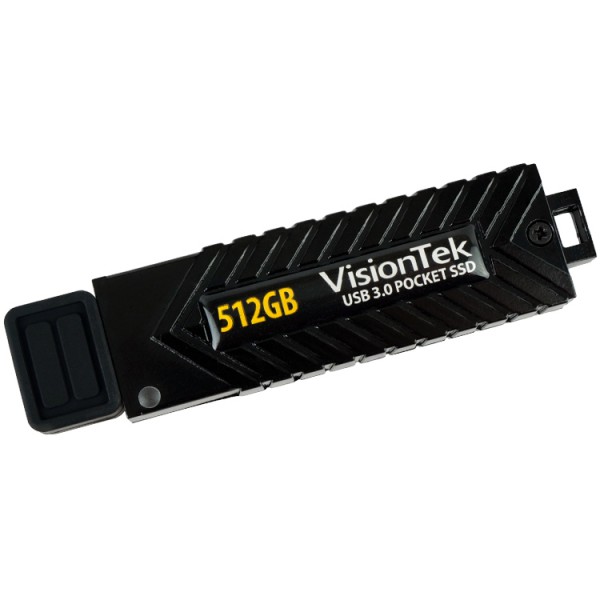 You may be wondering why you would want to use a flash drive for an operating system. There are a couple of reasons, actually. Some Windows folks, for instance, may want to try Linux without messing with partitioning or installing a second hard drive. The VisionTek Pocket SSD allows them to easily plug something in.
Another reason, is security and privacy. If you run a business that deals with sensitive information, or have any need to keep your files and activity private, you can use the Pocket SSD for that purpose. When you are done using your computer, you can unplug the drive and lock it in a safe. A whistle-blower like Edward Snowden, for instance, could use a secure OS -- like Tails -- running from this drive.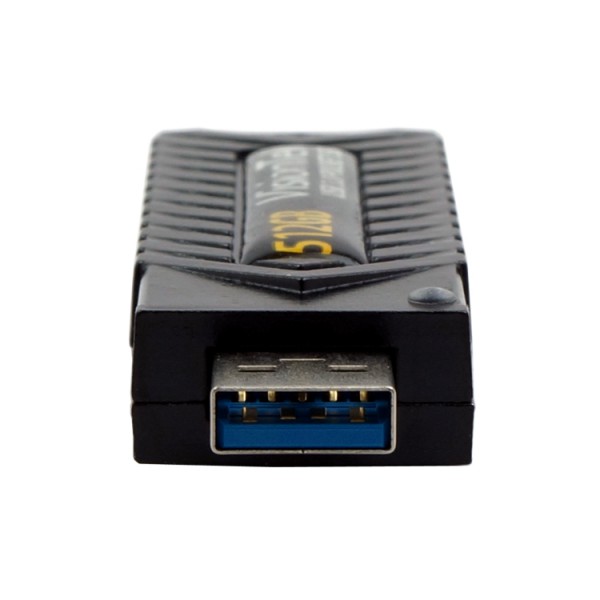 So the drive works brilliantly for PC storage and running an operating system. How else can it be used? Xbox One. Yes, the game console can leverage external drives to store games. Microsoft says there are just two requirements for a drive to work -- it must be USB 3.0 and have a capacity of 256GB or higher. Wouldn't you know it, this drive meets that! I plugged it into my Xbox one and immediately doubled my available storage for games.
At $280 the drive is a bit pricey, but you get what you pay for. Not only is it extremely durable, but very fast too. Best of all, the speed is consistent. Not to mention, 512GB of storage makes it very useful for a multitude of applications. The VisionTek 512GB Pocket SSD is highly recommended.
If you are interested in purchasing it, you can get it here. If you do not need a half-terabyte, there are smaller capacities available too.