Samsung Pay makes its European debut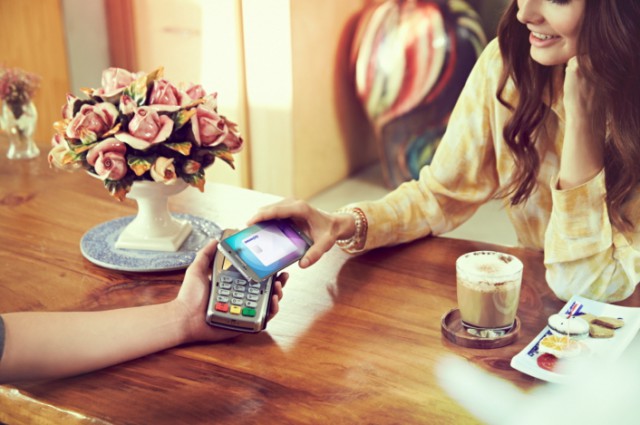 Samsung Pay is nearly nine months old at this point yet it is only available in a handful of markets across the globe. That does not include Europe, though Samsung earlier this year announced that it would bring its mobile payments service to more countries in 2016.
The company is keeping its promise, as, after launching Samsung Pay in South Korea, US and China, it is now introducing the service in the first European market -- Spain. Here is what you need to know.
To take advantage of Samsung Pay in Spain, users will need a Galaxy S6, Galaxy S6 edge, Galaxy S6 edge Plus, Galaxy S7 or Galaxy S7 edge with support from their mobile operator and, of course, bank. Galaxy A5 2016 support will be added later soon. So far, only CaixaBank and imaginBank cards are Samsung Pay-ready, and Abanca and Banco Sabadell will soon join this group. Private cards by El Corte Inglés will also be supported.
"We are proud that Spain is the first European market to introduce Samsung Pay, an innovative new service that we believe will mark a turning point both in Spaniards' payments behavior and the evolution of the payments market as a whole", says Celestino García, Samsung Spain's corporate vice president. "The opportunity for Samsung Pay in Spain is significant, due to the high smartphone penetration rate and the digitalization of the banking sector. Moreover, according to recent research commissioned by Samsung, nearly six in 10 Spaniards are interested in incorporating a secure, simple and widely accepted payments service like Samsung Pay into their lives".
In terms of supporting stories, Samsung lists Cepsa, Cervecería La Sureña, Domino's Pizza, El Corte Inglés, Fridays, Ginos, Grupo DIA, MediaMarkt, Mercadona, Phone House, Repsol, Rodilla, Saba, Starbucks, The Good Burger, The Wok, VIPS, VIPSmart, and 100 Montaditos. You can expect more to be added to this list in the coming period.
Other than Spain, Samsung says that Samsung Pay will also reach Australia, Brazil, Singapore, UK, and Canada in 2016. Rival services Apple Pay and Android Pay have already launched in Europe, more exactly in UK, and should reach more markets as well in 2016.