Grace Digital CastDock X2 is an elegant Google Chromecast Audio speaker dock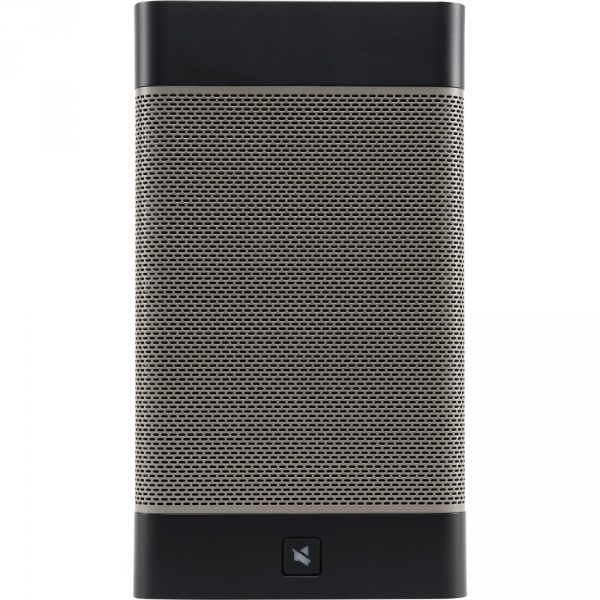 Wireless speakers are hardly new -- there are probably more Bluetooth variants than people nowadays! If you search on a site like Amazon, you will be hit with a deluge of these speakers, many from no-name companies, and at rock-bottom prices. Many of them are terrible, offering both poor sound and build quality.
To stand out among these wireless speakers is hard, but Grace Digital has managed to do just that, with its all-new CastDock X2. Rather than use Bluetooth, it leverages Google's Chromecast Audio dongle, making it a Wi-Fi speaker.
"The market for multi-room WiFi wireless audio has been heating up in recent years as many small and large companies compete in the growing market. Instead of coming up with yet another competing solution, Grace Digital has physically integrated Chromecast Audio device (sold separately) directly into our speaker. There is no additional app or system to learn", says Grace Digital.
The company further says, "with the CastDock X2 speaker, users simply place a Chromecast Audio device on top of the Grace CastDock, connect the integrated power and digital audio cables, and instantly have a world-class Chromecast enabled speaker that rivals any competitor's proprietary system".
This slideshow requires JavaScript.
Grace  Digital shares the following specifications.
50 watt digital amplifier with electronic crossover
Frequency response: 60Hz -- 20KHz
Wave Maxxaudio DSP tuned to match custom speaker drivers
Digital optical connection supports high-resolution audio, up to 24-bit, 192-KHz
Switch for selecting R / R+L / L (allows you to use two Chromecast Audio devices and two CastDock's for stereo sound or to place in separate rooms)
Auto play / auto off when music is streamed
Integrated mute button
Rear mount screw option
If you aren't familiar with Chromecast Audio, please know it is a device that connects to your home Wi-Fi, and transmits audio to a receiver. This is superior to Bluetooth, as it means you do not have to worry about short range and interference. With that said, it only works with compatible apps, so it will not work with everything. Many popular apps such as Spotify and Pandora are compatible with Google's technology, however.
While any speaker with a 3.5mm adapter can accommodate a Chromecast Audio, the Grace Digital CastDock X2 is the most elegant, offering power and connectivity in a neat package. This would look great in a bedroom, living room, or office.
Unfortunately, a Chromecast Audio dongle is not included in the $150 MSRP, meaning you must buy that extra. Without the additional purchase, this speaker is largely useless. Luckily, the speaker is already on sale for $99 at Best Buy. That retailer is also selling the dongle for a discounted $30, meaning you can grab both together for less than $130. That is actually quite affordable for what you are getting -- Grace Digital is known for exceptional sound quality.
If you are interested in purchasing the Grace Digital CastDock X2, you can grab it from Best Buy here. A discounted Chromecast Audio dongle can be found here.