Apple focuses on new features and privacy in iOS 10, while opening up to developers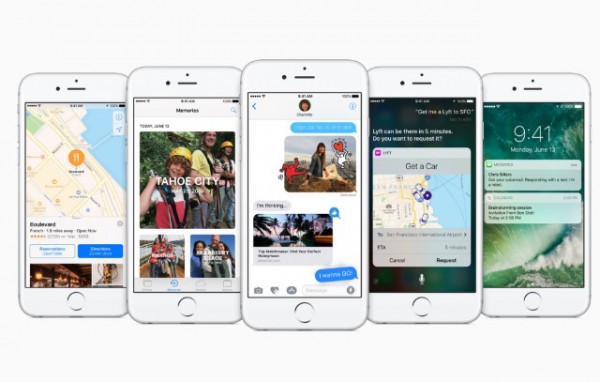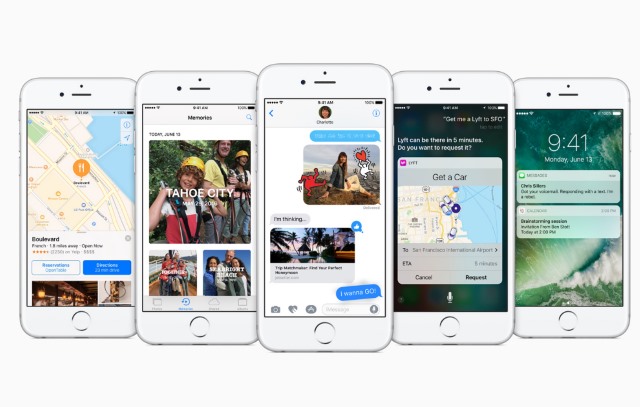 It's what Apple is describing as 'the biggest iOS release ever'. Whether everyone else agrees remains to be seen, but today the company took the wraps off iOS 10 -- and there's certainly a lot to take in. Perhaps the most notable change, for developers at least, is the fact that Siri has been opened up so that it can be used by third party apps.
Messaging has become more important than ever in recent years, and this is something that Apple recognizes with iOS 10. Taking design cues from the likes of Facebook and WhatsApp, the Messages app now includes full screen animations, and there's a neat new feature that means you can handwrite messages.
These are not the only changes that are being introduced to Messages. Bubble styles can be changed -- which means appearance and animation -- and there is an intriguing 'invisible ink' option that can be used to send hidden messages to friends and family. Acknowledging that while we all like to chat, we're also often pushed for time, canned responses called Tapbacks are on hand to allow for quick replies. And stickers. For some reason best known to Apple, there are stickers. Perhaps the kids love 'em or something.
Apps can also bolt onto Messages, opening up completely new opportunities. Photos could be edited within a messaging thread, payments made without switching apps, and much more.
Facebook has already learned that we're a sentimental bunch at heart, and its daily Memories feature has proved something of a hit. Apple has noticed, and has introduced something in a similar vein in the form of Photo Memories:
If this is sounding a little underwhelming and making you wonder how this is the 'biggest iOS release ever', there are also completely redesigned Maps, Photos, Apple Music and News apps. The redesigns are not just a matter of new looks. Just as with Siri, Apple is opening up more to developers. The Maps app can make use of extensions so users could, for example, book an Uber ride or a table at a restaurant.
iOS 10 also sees Apple more closely embracing the connected home. The Home app provides a central location for controlling all manner of devices -- including with Siri -- and this is something that is likely to become widely used as HomeKit is adopted by more companies.
There's also a focus on privacy; something that Apple has been forced to consider in the wake of the San Bernardino iPhone case and a general increase in privacy awareness. The company says that "iMessage, FaceTime and HomeKit use end-to-end encryption to protect your data by making it unreadable by Apple and others". iOS 10 also introduces a new feature called Differential Privacy. This is said to allow Apple to gather user data on a large scale -- but anonymously -- to help it to improve things such as search suggestions and the like.
Other highlights to be found in iOS include:
Siri intelligence brings new QuickType features, including contextual predictions to surface relevant information based on location, calendar availability or contacts; and predictive typing supports multiple languages without switching keyboards.
Phone adds integration for third-party VoIP calls, voicemail transcription and a new caller ID extension for spam alerts.
Built-in app updates include Safari split-view for iPad, Notes collaboration and Live Photos editing.
Apple Pay can now be used to make easy, secure, and private purchases on participating websites using Safari, in addition to paying in-stores and within apps.
Bedtime Alarm in the Clock app lets you set a regular sleep schedule and receive bedtime reminders.
Apple has shared a video that shows off what you can expect to see in iOS 10 later in the year:
So... when can you get your hands on iOS 10? If you're a member of the iOS Developer Program, you can download it right now from developer.apple.com, while a beta version will be available to download by anyone who wants it from July at beta.apple.com. Apple does not seem to have decided on a final release date, but says that after the public beta testing period it will be made available for iPhone 5 and later, all iPad Air and iPad Pro models, iPad 4th generation, iPad mini 2 and later, and iPod touch 6th generation.