Microsoft to buy LinkedIn for $26.2 billion in cash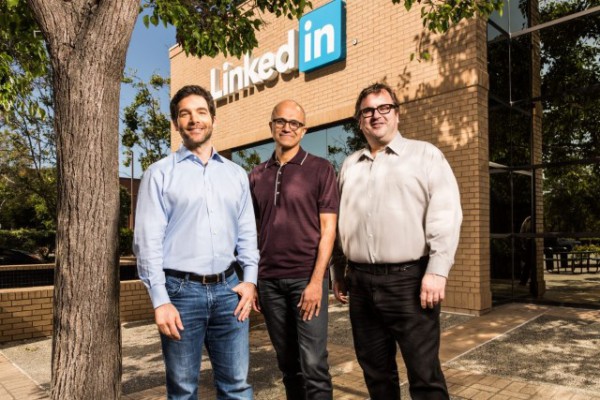 In a surprise announcement, Microsoft has said that it is to buy LinkedIn for $26.2 billion in cash. The $196 per share deal is expect to close by the end of this calendar year having been unanimously approved by both companies' Boards of Directors.
Following the acquisition, LinkedIn will retain its current branding and Jeff Weiner will remain on as CEO, reporting to Microsoft CEO Satya Nadella. LinkedIn will become part of Microsoft's Productivity and Business Processes segment.
In a statement, Nadella said: "The LinkedIn team has grown a fantastic business centered on connecting the world's professionals. Together we can accelerate the growth of LinkedIn, as well as Microsoft Office 365 and Dynamics as we seek to empower every person and organization on the planet".
This is Microsoft's first serious venture into enterprise social networking, and is described as the 'world's leading professional cloud' meeting the 'world's leading professional network'. LinkedIn's Jeff Weiner said:
Just as we have changed the way the world connects to opportunity, this relationship with Microsoft, and the combination of their cloud and LinkedIn's network, now gives us a chance to also change the way the world works. For the last 13 years, we've been uniquely positioned to connect professionals to make them more productive and successful, and I'm looking forward to leading our team through the next chapter of our story.
A joint conference call with investors is due to be held at 8:45 a.m. Pacific Time/11:45 a.m. Eastern Time.
The video below shows Satya Nadella and Jeff Weiner talking about the acquisition: