Google reveals end-of-life dates for Nexus devices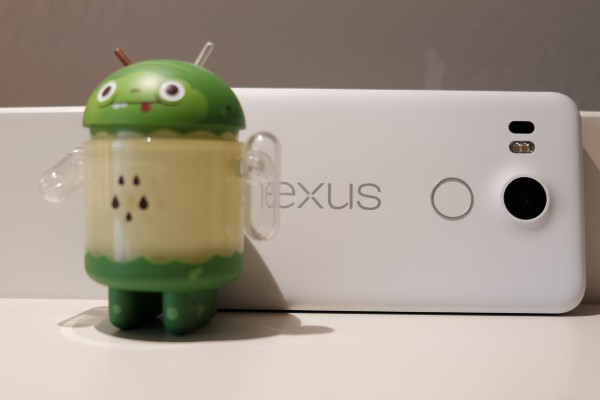 One of the advantages of buying a Nexus device is the guarantee that you're in line to receive updates for longer than devices from most other manufacturers. Google issues not only Android updates, but also monthly security patches for Nexus phones and tablets, and the company has just published its latest end-of-life list.
Next in line to drop off the support list are the Nexus 6 and Nexus 9. These devices will not receive "guaranteed Android version updates" (such as updates to Android N and Android O) after October 2016, but Google has also revealed when the Nexus6P and Nexus 5X will drop off the radar.
Google has always been fairly upfront about the length of time its devices are supported for -- something other companies should really consider aping. When it comes to Android version updates, Google says that these will be provided "For at least two years from when the device became available on the Google Store". Security patches are made available for even longer: "For the longer of 3 years from availability or 18 months from when the Google Store last sold the device".
The Nexus support page shows that both the Nexus6P and Nexus 5X support cycle comes to an end in October 2017. Here's the full list: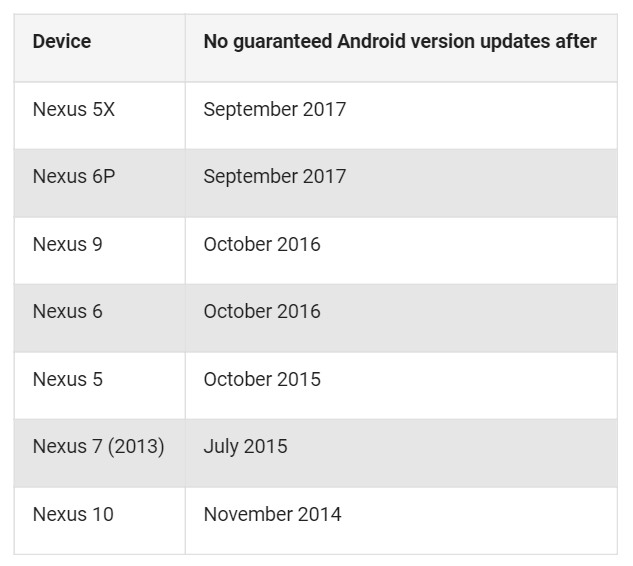 Google's approach is slightly vague, and the use of the word 'guaranteed' is important. After the dates listed above, you probably won't get any more update -- but you might.