At long, long last, Google Maps on Android and iOS has multiple destination support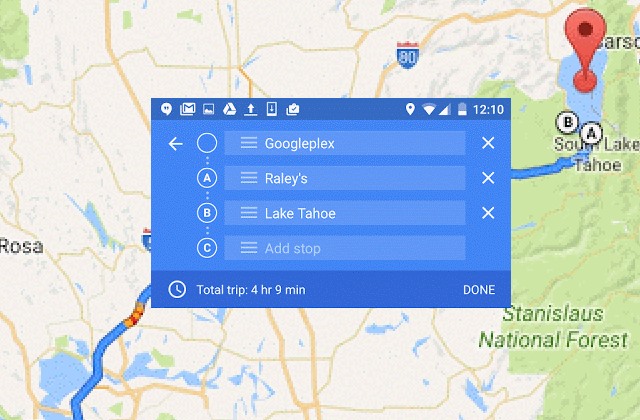 Google Maps has long been helping walkers, drivers and cyclists get from A to B. But for far too long, the desktop version of the navigation tool has been more powerful than the mobile version -- which is silly, really, as the mobile app is the one you're going to use while, you know, traveling.
Today, Google is rolling out an important new feature to the mobile app -- the ability to configure a route with multiple stop-off points along the way. Getting from A to B is great, but sometimes you need to go via X and Y. Now you can.
The new feature makes it much easier to plan multi-part journeys, and also helps you to determine the most efficient route if you don't need to hit destinations in any particular order. To add an extra destination, you just need to hit the menu button and select Add a stop and... you know the rest.
Once one extra stop has been added, there's no need to go via the menu to add more -- you can do it all from the route planner. Just like on the desktop version of Google Maps, you can drag and drop destinations to change the order and experiment with routes.
But there's more.
A less useful, but equally interesting feature sees the addition of geotagged photos to your Google Maps timeline. Google explains:
A lot of the fun of traveling is the memories created while exploring new places with friends, family or even solo. Pictures are a traditional way to remember those moments, but now Your Timeline users on Android can preserve their travel memories and info in a new way. Google Maps users with Location History enabled can open Your Timeline, select a date from their recent vacation or everyday life and add notes to help remember what they did that day -- or save important notes for later.
The update is rolling out to Android users right now, and iOS users have the same to look forward to 'soon'.