Nintendo shares jump as Pokémon Go takes the world by storm, hitting over 5 percent of Android phones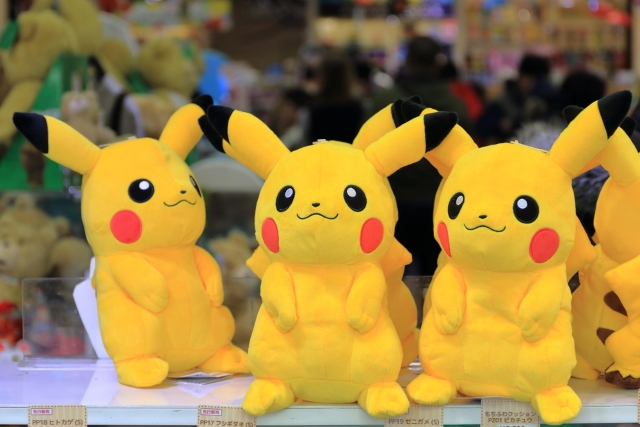 Gotta catch 'em all! The Pokémon phenomenon, it seems, did not die. Nintendo suddenly has a surprise hit on its hands in the form of augmented reality title Pokémon Go which is already riding high in the charts. The game has proved so successful, that in the few days since its launch it has been installed on more than 5 percent of Android smartphones.
The international roll-out has been paused while developer Niantic tries to beef up its servers to cope with demand. But while US Pokémon catchers are having a whale of a time, would-be gamers in other parts of the world -- such as the UK and the rest of Europe -- are turning to nefarious sources to grab Pokémon Go APKs. The bad news is that malware writers have already picked up on the title's popularity and developed infected versions.
Nintendo has been a bit quiet on the gaming front for a little while now, and has only recently branched out into smartphone games. This might only be the company's second venture in the arena, but it is a runaway success. To put the '5 percent of Android devices' figure in perspective, this means that Pokémon Go has been downloaded more than Tinder.
Niantic is a Google/Alphabet spinoff, and CEO John Hanke is surprised at just how popular the game is:
We thought the game would be popular, but it obviously struck a nerve.
The popularity saw Nintendo's share price jump from ¥13,800 to ¥20,260 in just a couple of weeks, and is thought to have added over $7bn to the value of the company.
The game is currently only available in Australia, New Zealand and the US, and it has become newsworthy for more than just its popularity. In Missouri, a group of teenagers walked in on an armed robbery and one poor soul stumbled across a dead body. There are also the people who have been disturbed to find that their house is surrounded by people looking for Pokémons after the building was chosen to be a Pokémon gym.
Photo credit: Windyboy / Shutterstock