Did Google remove presidential candidates Donald Trump and Gary Johnson from search results?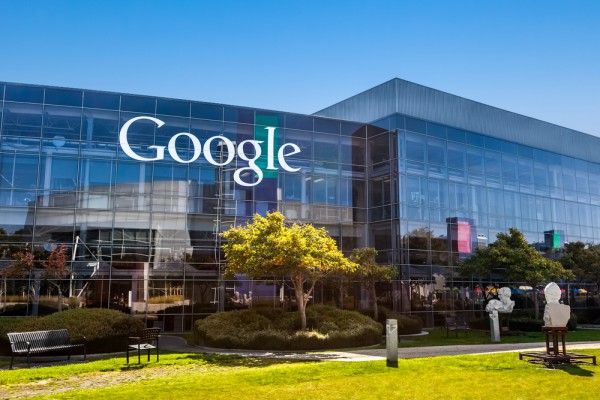 The US has four nominees for president now. The choices narrowed a bit yesterday when Bernie Sanders officially nominated Hillary Clinton upon losing a hard fought campaign. Clinton swallowed her pride and did the same thing for Barrack Obama back in 2008.
Despite the common misconception, the US does have more than two parties, though most citizens seldom hear about others. There are also fringe parties that really aren't heard of.
However, a search of Google as of this morning told people there were only three candidates, and one of those was no longer in the race. The ones listed were Clinton, Sanders and Stein. Both Donald Trump, the Republican nominee, and Gary Johnson, the Libertarian nominee, had been removed.
Per NBC that result changed again, this time simply removing them all. Current searches are only bringing up related news stories.
NBC points out that "In a tweet on July 17, Green Party candidate Jill Stein posted a screen shot of another version of the guide showing five candidates. Sometime between then and this morning, Donald Trump and Gary Johnson disappeared".
Search Engine Roundtable grabbed a screenshot which can be seen below. During the course of this morning my colleagues here have received varying results for the search. For now it seems the entire box, which was appearing at the top of search results for "presidential candidates", has been removed.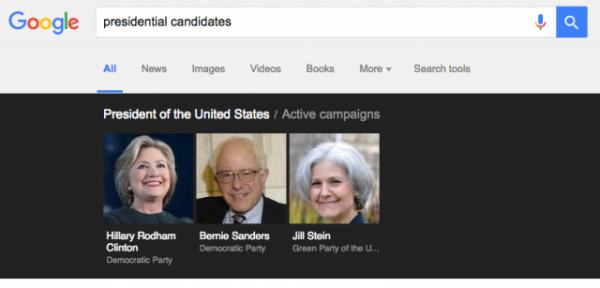 Image Credit: turtix / Shutterstock.com