Zoho lets salespeople access CRM straight from their inbox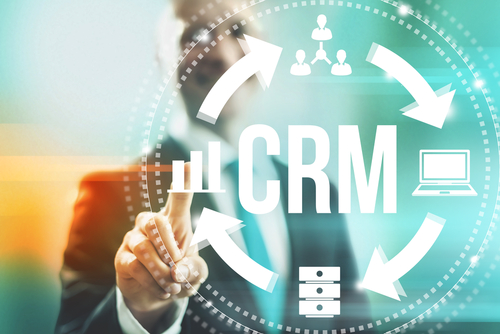 Salespeople spend a lot of their time in communication with customers and prospects, so time spent updating CRM systems can often be seen as unproductive.
Business cloud platform Zoho aims to change that with the launch of its latest CRM product which incorporates SalesInbox, an email client designed exclusively for salespeople.
Zoho SalesInbox works with Gmail, Exchange, Yahoo! Mail, Zoho Mail and other standard email hosting services. It's part of Zoho CRM Enterprise and will also work with Salesforce. What it does is to organize emails according to how important they are for a salesperson, enabling them to prioritise and focus on important customers and deals.
Messages are linked to the CRM database so details of deals can be accessed from the message and CRM data can be updated easily via drag and drop. Salespeople can view the timeline of previous conversations with a particular contact, the size of their current and past deals, overdue tasks, missed calls, support tickets raised, social media mentions and other relevant information related to the contact -- all from the email client.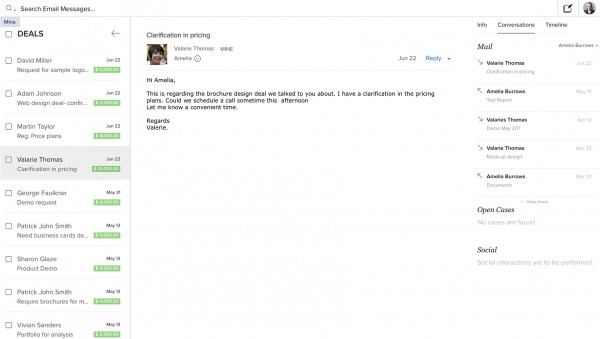 They can also set reminders such as how soon they expect to receive a response to a message, so the system will remind them to follow up. In addition it offers statistics about the email templates that are performing best with customers and produces detailed numbers on how many emails have been opened, read or clicked through.
"Email and CRM are the two pieces of software that are the most critical for salespeople. Yet, they usually don't work together very well," says Raju Vegesna, chief evangelist of Zoho. "With Zoho SalesInbox, we're solving that problem and creating a new product category that transforms how salespeople use and interact with email".
SalesInbox is free of charge for Zoho CRM Enterprise subscribers and is $15 per user per month for Salesforce users.
In addition to launching new CRM software, Zoho has is also opening two new European Amsterdam, Netherlands and another in Dublin, Ireland -- ensuring that the data of its European customers stays within the continent.
You can find out more about all of these developments on the Zoho website.
Photo Credit: Mikko Lemola / Shutterstock