Facebook's ads will bypass ad blocking software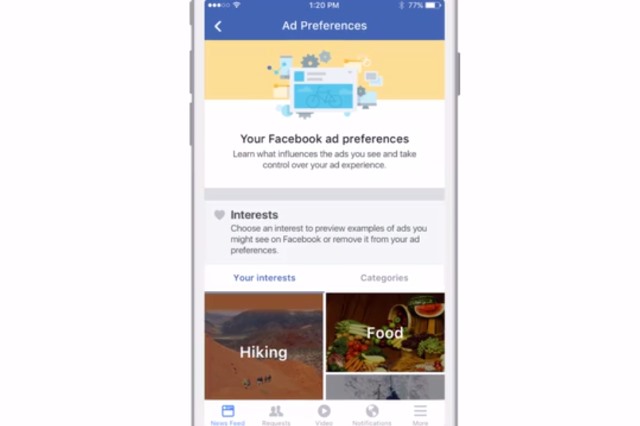 Advertising on Facebook has undergone many changes over the years, but the latest tweak is likely to prove particularly controversial. As well as announcing the rollout of new controls for users to set ad preferences, the social network today says that its ads will circumvent ad blocking software.
The idea of bypassing the likes of Adblock Plus will almost certainly rub many Facebook users the wrong way. In an attempt to sweeten the pill a little, the company says its new ad preferences controls will enable you to filter out irrelevant ads so you only see ads that might be of interest.
Facebook says that both of the changes are being introduced in response to people's concerns about online ads. The latest update makes it easier than before to block ads about particular topics, or those from specific companies. But it is the new approach to adblockers that will generate the greatest interest. In short, Facebook is simply going to start ignoring them.
The company explains:
We've designed our ad formats, ad performance and controls to address the underlying reasons people have turned to ad blocking software. When we asked people about why they used ad blocking software, the primary reason we heard was to stop annoying, disruptive ads. As we offer people more powerful controls, we'll also begin showing ads on Facebook desktop for people who currently use ad blocking software.
Part of the argument Facebook puts forward to justify the move is that it is a free service that needs to be financially supported. The company's protestations that "Rather than paying ad blocking companies to unblock the ads we show -- as some of these companies have invited us to do in the past -- we're putting control in people's hands with our updated ad preferences and our other advertising controls" are likely to receive little in the way of sympathy from users.