Mario comes to the Apple App Store… Sonic the Hedgehog fans rejoice


At today's Apple event, Tim Cook spoke about the success of the App Store, with the big numbers being 140 billion downloads to date, 106 percent year-over-year growth, and 500,000 games in the store. But while there are some excellent games and franchises available, someone, he lamented, has been missing, until now… Mario!
Yes, Nintendo's most famous character is set to finally arrive, officially, and exclusively on iOS, but anyone hoping for a traditional Super Mario Brothers game will likely be disappointed.
The first game to feature the famous plumber will be Super Mario Run, and it will be an endless runner. You'll be able to play it one handed, and watching the game in action it's hard not to make comparisons with those past games featuring Mario's nineties rival, Sonic.
Mario runs automatically and collects coins (not rings) as he does. Tap to jump, and tap longer to jump higher. It's a simple looking game, but still guaranteed to be huge.
Interestingly, the game comes with an asynchronous battle mode which will let you compete with friends.
Super Mario Run will be released for holidays 2016, and for a set price (no in-app purchases to worry parents), although the official cost of the game has yet to be announced.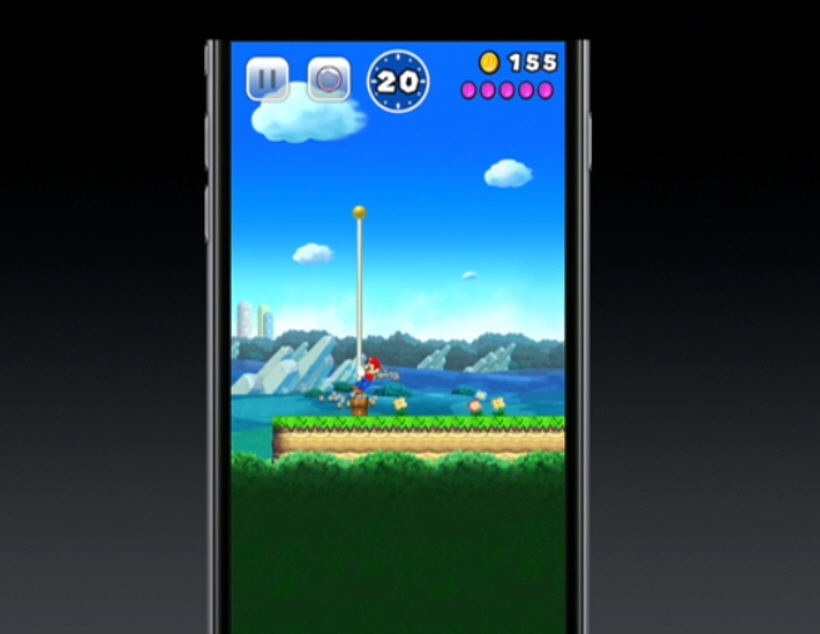 In addition, there are some Super Mario Brothers stickers being released for iMessage.
Nintendo stock is up over 18 percent at the time of writing this article, with shares trading at $33.23.
What do you think of this news? Happy to have Mario on the iPhone, even if it's not a traditional platform game?