CloudMagic gets rebranded to Newton, adds subscription-based premium features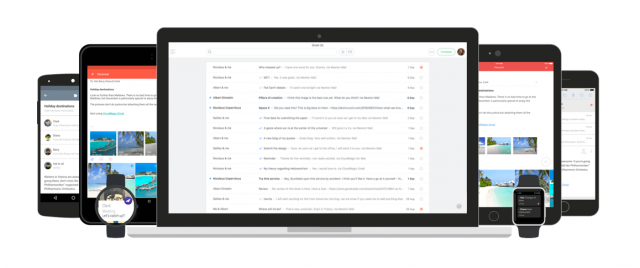 Subscriptions can generate a lot of revenue for developers, which is why we are seeing them in so many apps these days. And it is not just new titles that now involve regular payments, as subscriptions are making their way to existing apps as well.
This is now the case with CloudMagic, one of the best -- and my favorite -- cross-platform email apps. It just got an update that changes its name to Newton and adds a number of new, premium features. The latest extras are offered as a rather costly one-year subscription.
The transition from CloudMagic to Newton has read receipts, send later, sender profile, snooze, connected apps and undo send as the main benefits of the new subscription. It costs $49.99, which sounds like quite a lot considering that you are basically paying for a beefier version of an email service, even if it is one that works across multiple platforms.
Newton will initially offer the new features through a 14-day trial, after which users will have to pay to continue enjoying them. Those who do not mind sticking with the base feature set can continue using the app pretty much as before. This holds true no matter if you are using Android, iOS or macOS.
CloudMagic made its debut three years ago, and since then it has no doubt amassed a great deal of users. But I have to wonder just how many of them will be willing to spend that kind of money on a one-year subscription. That is not to say that it does not add some nice-to-have features -- because I would certainly love to have read receipts and undo send -- but that it is hard to justify the cost.
You could get a full-fledged email app like Outlook on macOS and use its free counterpart on Android and iOS and spend not much more -- it normally costs $69.99, but you can get it for less if you shop around -- while getting tons more value out of it. Ultimately, we will have to wait and see how it pans out. But, for me, one thing is clear: I'll stick with the standard version, thank you very much!