More sports come to Sling TV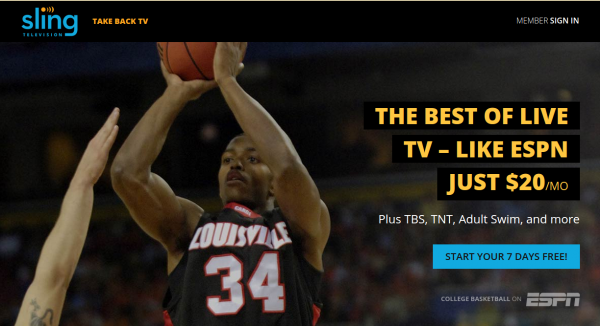 If you're getting your TV service over the internet then Sling is likely on your radar as it offers live TV with a good choice of channels. Want CNN? You got it. Want sports? You have ESPN and ESPN 2 to choose from, and currently an SEC free trial.
But sports is more than just those big name channels. What about the lesser watched ones? Well, now Sling is bringing two more of those to its service.
Both ESPN 3 and SEC Network+ are coming to Sling. This will provide customers with thousands of more sporting options to watch, including a multitude of college sports. ESPN 3 was already available, to a certain extent, in the on-demand section, but now it will become one of the channels.
"The new SEC Network+ channel is a digital channel for additional SEC Network live events, so you won't miss any of the SEC games that air at the same time as games on the main SEC Network channel (also included in the Sling Orange Sports Extra)", the service announces.
This will obviously set you back a bit as Sling Orange costs more than the standard package, so expect to dig out your wallet. That's for SEC content. ESPN 3 has already been integrated into the standard package.