The most popular iPhone 7 is the Plus model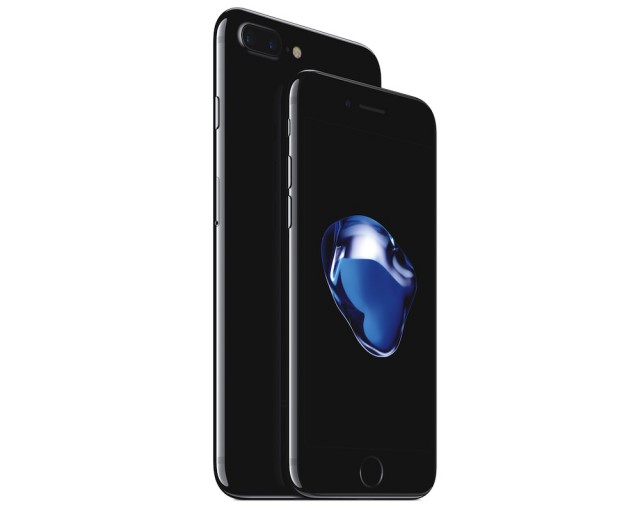 When Apple said that iPhone 7 sales will be determined by supply and not demand it meant it. Earlier this week it issued a statement saying that all iPhone 7 Plus versions and the Jet Black iPhone 7 sold out quickly after going up for pre-order -- and they will not be available to walk-in customers, as a result.
While we do not know how many iPhone 7 and iPhone 7 Plus units Apple had available for the pre-order round, a Slice Intelligence report claims that the bigger model is more popular with early adopters. Last year, it was the iPhone 6s which enjoyed the biggest success during pre-orders.
The iPhone 7 Plus is the better model on paper, boasting a bigger, higher resolution screen, dual camera setup at the back, and larger battery. Still, its success comes as somewhat of a surprise, because phablets used to be less popular than their smaller counterparts.
Slice Intelligence says that 55 percent of the iPhone 7 units Apple moved during the pre-order round were Plus models, with the remaining 45 percent of pre-orders being for the smaller version. Most folks (55.9 percent) who purchased one of Apple's latest flagships came from an older iPhone.
The report says that 34 percent of the customers haven't purchased a smartphone online since 2014. Few came from a rival brand, like Samsung (2.1 percent), LG (0.6 percent) or Motorola (0.5 percent) -- those numbers may go up after the iPhone 7 and iPhone 7 Plus are officially available in stores.
When it comes to colors, most buyers opted for black (46 percent), followed by jet black (23 percent), rose gold (15 percent), gold (nine percent), and silver (eight percent). The most popular storage option is 128GB (67 percent), followed by 256GB (19 percent) and 32GB (14 percent).
It is interesting to see that the range-topping 256GB versions were more popular than the entry-level 32GB models, seeing as they are $200 more expensive in US. The mid-range, 128GB versions, are the best buy, as they offer much more storage capacity over the 32GB model for $100 more.