Snapchat rebrands as Snap Inc and announces Google Glass competitor called Spectacles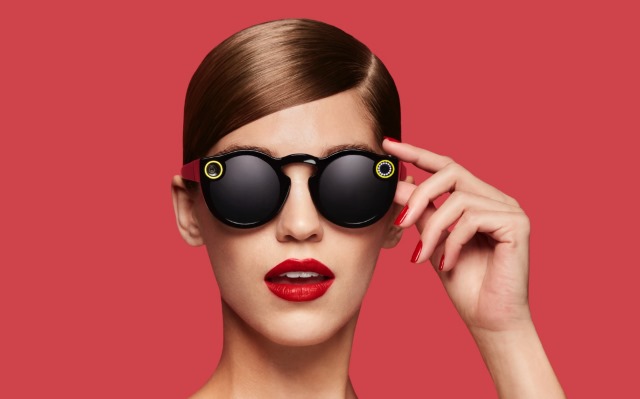 Snapchat today makes two big announcements, the first of which is that it is no longer called Snapchat. The company is starting to branch out into products and services beyond the Snapchat app and therefore decided it is time to drop 'chat' from the name. Snap Inc is the new company name.
The second announcement is a new product called Spectacles. These are sunglasses with an integrated video camera offering a 115-degree field of view. There's no word on exactly when it will be released, but the marketing machine is already in motion, building up momentum and drumming up interest.
In design terms, Spectacles probably isn't going to win any awards, and the feature list is a little scant. The idea of sunglasses with a built-in camera may sound exciting, but don't expect to chuck out your GoPro just yet -- you'll be limited to just 10 seconds of recording, and that's a weird new circular video format.
The camera-packing shades are expected to go on sale in the fall for around $130 and will be available in black, teal or coral varients.
Announcing Spectacles, Snap Inc says:
We've created one of the smallest wireless video cameras in the world, capable of taking a day's worth of Snaps on a single charge, and we integrated it seamlessly into a fun pair of sunglasses -- available in 3 different colors!

Spectacles connect directly to Snapchat via Bluetooth or Wi-Fi and transfer your Memories directly into the app in our brand new circular video format.

Circular video plays full screen on any device, in any orientation, and captures the human perspective with a 115 degree field of view. We can't wait for you to see it!
Take a look at Snapchat's... I mean Snap's... video to whet your appetite:
There's also a dedicated website, Spectacles.com.