Facebook launches Messenger Lite to reduce data usage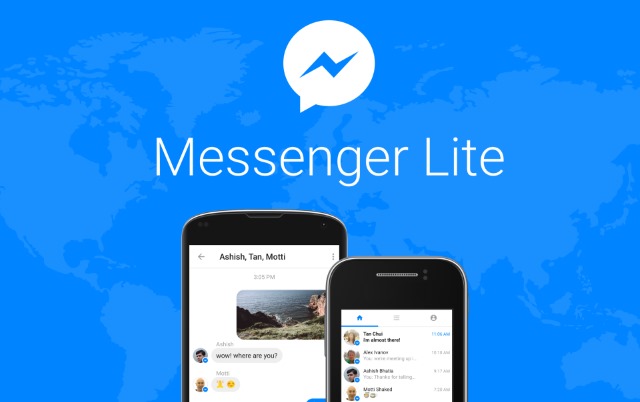 Facebook may have the rather lofty goal of wanting to "empower people all over the world to stay connected", but for most people the social network is just about chatting. Facebook Messenger has proved massively popular, and to cater for people with slower internet connection, the company now has Facebook Lite.
As you would probably guess from the Lite tag, this is a slightly cut-down version of the messaging tool but it still offers all of the core features. As well as helping out those with slow internet connections, it's an app that will appeal to people with more basic Android smartphones.
The basic options such as the ability to send text-based messages, photos and links are all present, but more demanding features such as sending stickers have been stripped out (although users can still receive stickers from others). Facebook is hoping to further increase the size of its already mammoth userbase by spreading to parts of the world where it has not been practical to use the full-blown app.
Launching the new app, Messenger Lite's engineering manager Tom Mulcahy says:
With Messenger Lite, more people can stay in contact, regardless of network conditions or storage limitations on their Android devices. Messenger Lite was built to give people a great Messenger experience, no matter what technology they use or have access to.
The app weighs in at under 10MB and can be easily identified by the reversed icon it nearly shares with its big sibling. While the main Facebook Messenger app icon features a white lightning bolt on a blue speech bubble, Messenger Light has a blue lightning bolt on a white speech bubble.
For now Facebook is rolling out Messenger Lite to Kenya, Tunisia, Malaysia, Sri Lanka and Venezuela, but there are plans to bring the app to other -- as yet unspecified -- countries as well.